Why we need to talk - The Talking Shop
A discussion with Yvonne Murphy about The Talking Shop concept
Here at Public Square we're always on the looking to find out the ways in which people are developing quality opportunities for local people to be more involved in making local decisions; having their voices heard. So last week, we caught up with Yvonne Murphy, Artistic Director and Executive Producer at Omidaze Productions.We were really excited to learn more about The Talking Shop, which Yvonne recently led in Cardiff, South Wales, to put her theory that the arts, culture and participatory democracy are intrinsically linked to the test. As it turns out, they are!Using a pop-up Talking Shop in the centre of Cardiff, Yvonne has been finding out how the simple act of chatting and listening to one another can help our wellbeing, form stronger social connections, and foster greater collaborative and creative opportunities to share our experiences through participation-based creative arts.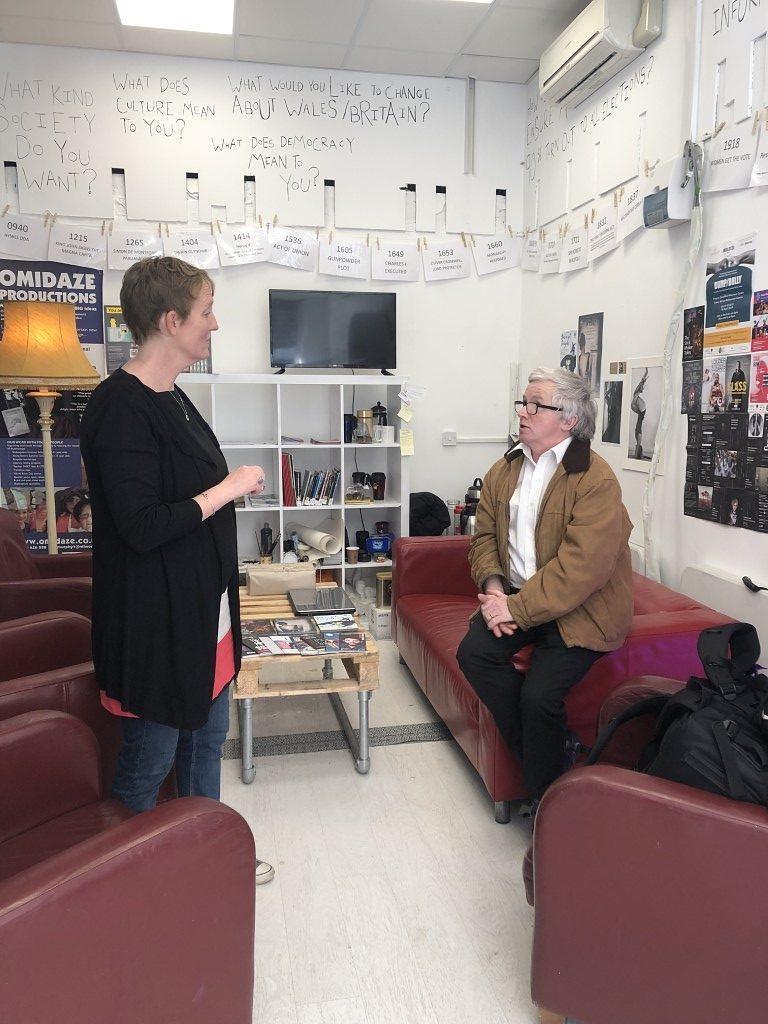 Resources
If you'd like to find out more about The Talking Shop, please email Yvonne > y.murphy1@ntlworld.com.
Connections to what we're doing?
The idea of The Talking Shop has some similarities to what we're working on with Calderdale Council, one of our four council cohort partners. Taking the time to have genuine and meaningful conversations with local people about what matters to them – and build agency and trust among citizens to re-define the relationship between citizen and local government.