Prototyping Template
This is a template for helping you design prototypes. The simple prompts help you think through what problem you are trying to solve, and how your prototype will work.
The sections can be adapted for your group and workshop topic, to take ideas from the drawing board into practice.
We used this template at a workshop with residents in Calderdale. It helped us guide them through designing new ways of engaging with the council.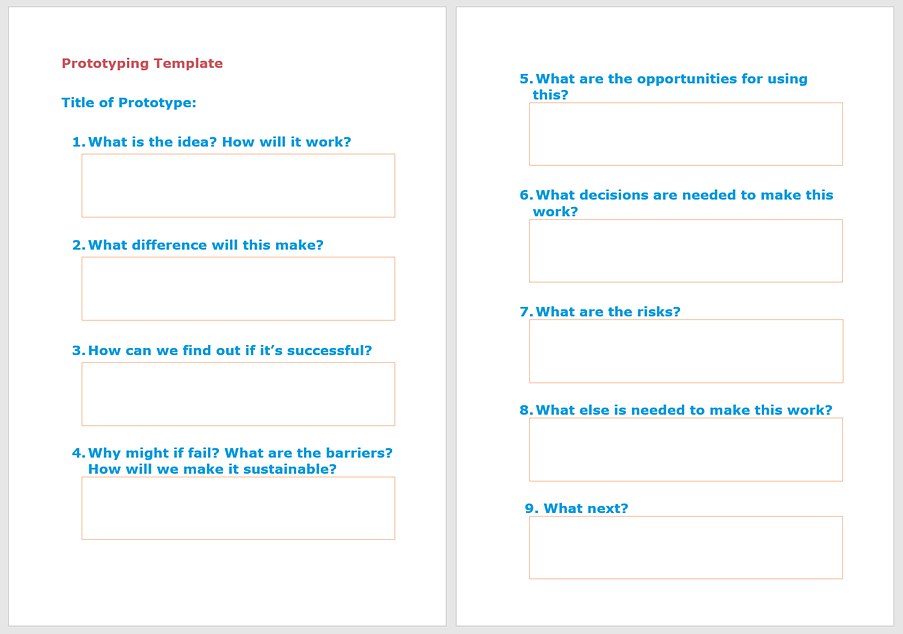 Get the template
You can download a word version of this template to adapt and use below.