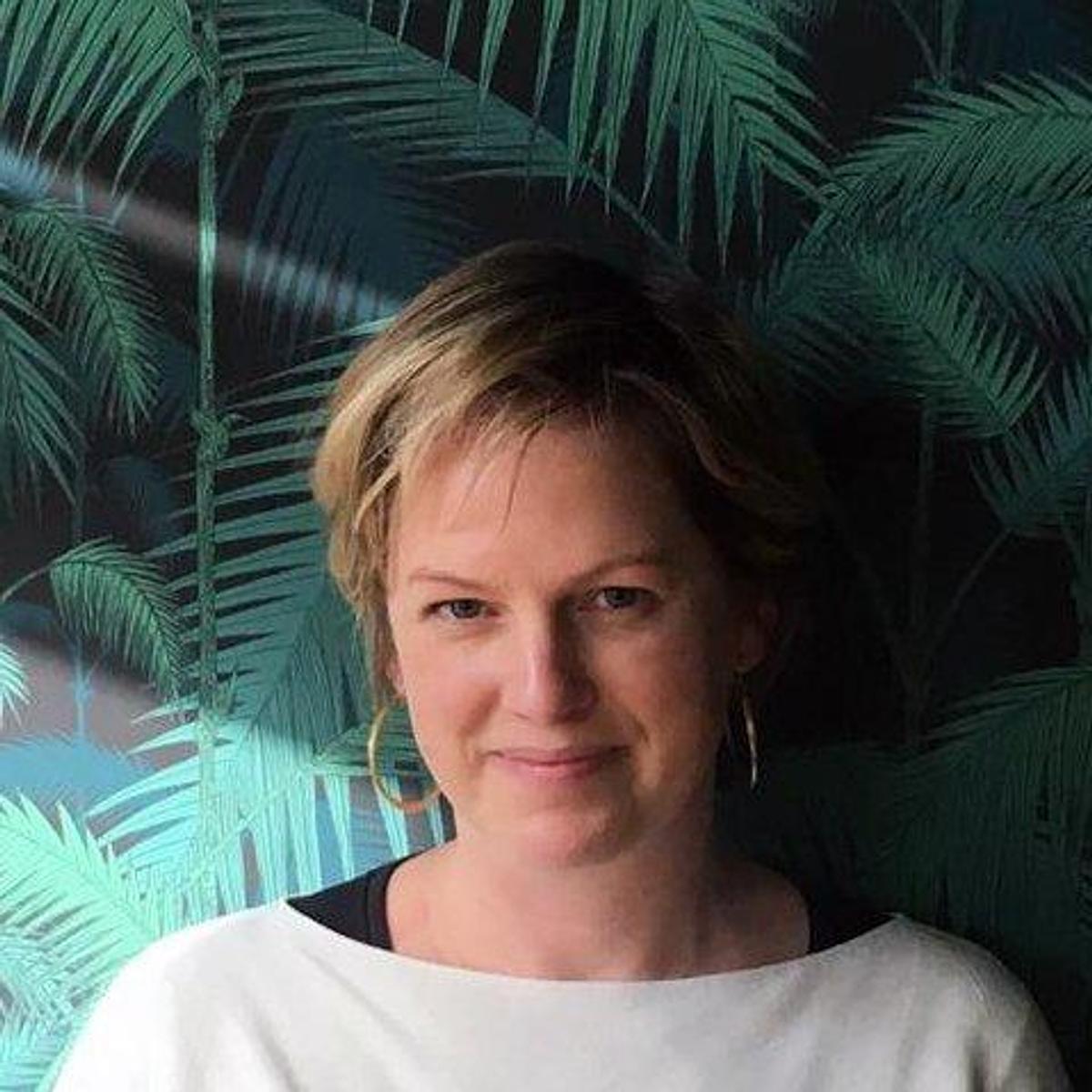 Kate Goodwin
Design & Research Specialist
Why Democratic Society?
"I believe that citizens and governments need the tools and capabilities to write their own futures, and I am excited about the possibilities of merging design research, creative practices and systems-led design to build this capability within Democratic Society and with our city and regional partners."
Where I'm based: Berlin, Germany
Languages I speak: English. I'm also learning German.
Kate is passionate about experimenting with design-led methodologies to enable people to make sense of and explore what is around them and think more deeply about their role in transforming their cities into safer, just and resilient places.
Kate has over 16 years' experience in systems-led design, participatory design, strategic UX and service design, and design leadership roles in social impact, climate innovation, criminal justice, financial services, and government programmes.
In 2020 Kate led development of a climate innovation model, co-created empathy-based communication tools for fostering climate action, and volunteered as a designer and facilitator with climate action initiatives in Berlin.
Kate previously worked with diverse cohorts in criminal justice, disability justice, community legal education, and social impact in Australia, and designed products and services for higher education, financial and insurance services in Australia, the UK and the USA.
Kate is comfortable working in ambiguity and complexity at scale. Her ambition is to help people recognise and embrace their systemic sensibilities so they can see their agency and power to make change for sustainable futures.
Kate holds a Master of Science (Information Systems) from the University of Melbourne, a Bachelor of Arts (Multimedia Design) from Curtin University, and is a School of System Change UK 2019 alumni.
3 things
that make me unique
I am an extroverted introvert, pragmatic idealist, and have an endless curiosity about why people do the things they do, which is probably why I became a researcher and designer; I get to ask, then I get to use my tools to make.
I'm a visual thinker; there's no substitute for a decent sketch or even interpretive dance to not only get ideas across to others but get them excited about it.
I am an aspiring amateur collage artist on the side, working in hand-cut and digital modes. I find it relaxing and a nice form of expression. I do occasional collaborations with friends in Australia, which is a nice way to stay connected from afar.
3 things I'm
learning
Everyday I'm learning what it means to work at different 'edges of leadership'. As the authors of

Dancing at the Edge

say

"...at the edge it's uncomfortable, but it's safe enough to learn."

(Graham Leicester and Maureen O'Hara, 2019)
Through my involvement in Berlin climate initiatives I'm learning first-hand how grassroots groups form, and the challenges and possibilities of citizen-led collaborations.
I'm constantly experimenting with ways to harness creativity to influence and engage collective action for change. This includes storytelling and narratives for re-framing and prototyping alternative, desirable futures.
What I'm currently working on at
Democratic Society
I'm helping build the organisation's design research capabilities, providing support to multiple programme streams across Europe and the UK.
I am also helping evolve Democratic Society into a learning organisation, looking at ways to harness, share and celebrate the breadth and depth of the team's skills and knowledge across the areas where we work.
Contact details
kate@demsoc.eu