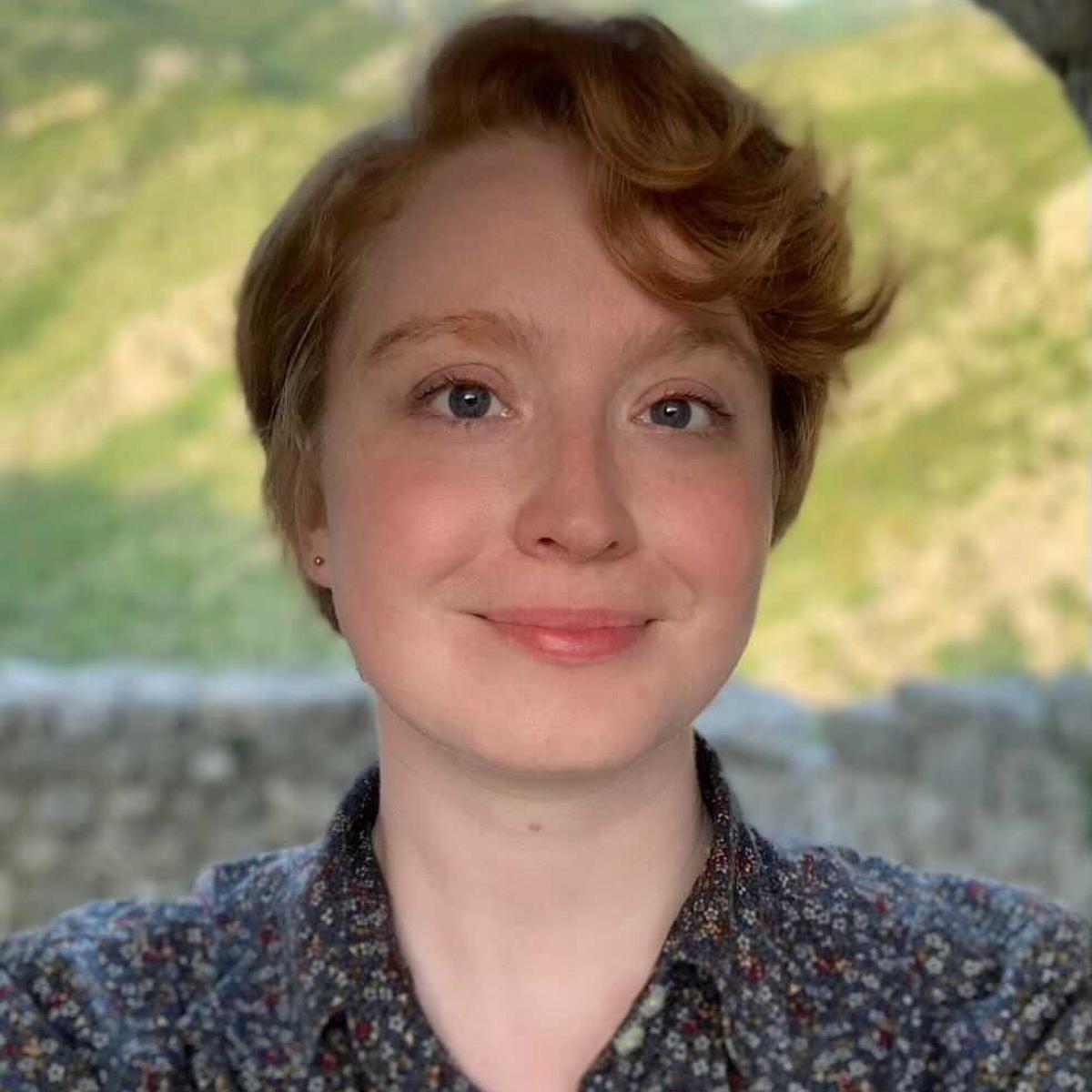 Kelly McBride
Director of Policy and Practice | Director of Scotland
Where I'm based:  Edinburgh, Scotland
Languages I speak:  English, working on French
Kelly joined Democratic Society in 2015 and has worked at offices in Edinburgh, Brussels and Brighton. She is part of the senior leadership team in a role blending strategy, delivery and development.
Kelly works across policy and practice, with over a decade of experience in designing and facilitating spaces for engagement, dialogue and participation. She brings a background in the charity and voluntary sector, community engagement, equalities and youth work. She loves working with people from all walks of life and her work spans from the neighbourhood to European level.
Kelly has worked on a range of projects and in different roles since joining Demsoc. As Head of European Networks & Strategy from 2017-18 she developed a new programme of work in Brussels, including projects on the European Citizens' Consultations, the Open Governance Network for Europe, and the Incubator for Participatory Democracy.
She returned to Edinburgh in 2019 to take up a Director role and now leads the hub in Scotland and the portfolio for policy and practice across the organisation. Previously, she held the portfolio for open governance and deliberative democracy projects.
Kelly holds a BA (Hons) in Anthropology & International Development from the University of Sussex, MSc in Education from the University of Edinburgh, and a certificate in social sciences from the Open University. But you don't need a degree to work at Demsoc!
3 things  that I'm thinking about
We work on lots of complex and ambiguous topics so there's always something to figure out. Often on my mind are:
Learning for democracy. I completed an MSc in Education in 2018 and explored this topic for my dissertation. I can honestly say that I use that learning most days at Demsoc
Multi-level governance and how governments can open up policy making
The role of civil society in systems change and involving a wide of voices in policy conversations.
3 things  I'm learning
I have been 'learning' guitar for about 18 years now, slow progress
How to grow vegetables, decent success rate so far
Tons about the scientific and technical aspects of climate change.
What I'm currently working on at  Democratic Society
I'm part of Demsoc's senior leadership team, leading work to develop our deliberative democracy practice and work on open government. I manage the Scotland office, taking a lead on strategy, policy, funding and development. Priority areas of focus right now include:
Design and facilitation of citizens' assemblies, including the Citizens' Assembly of Scotland (citizensassembly.scot) and Scotland's Climate Assembly (climateassembly.scot)
Digital engagement process design, facilitation and guidance
Participatory Budgeting
Projects to involve the public in shaping policy and action on topics including climate change, artificial intelligence and health.
Contact details
Kelly@demsoc.org