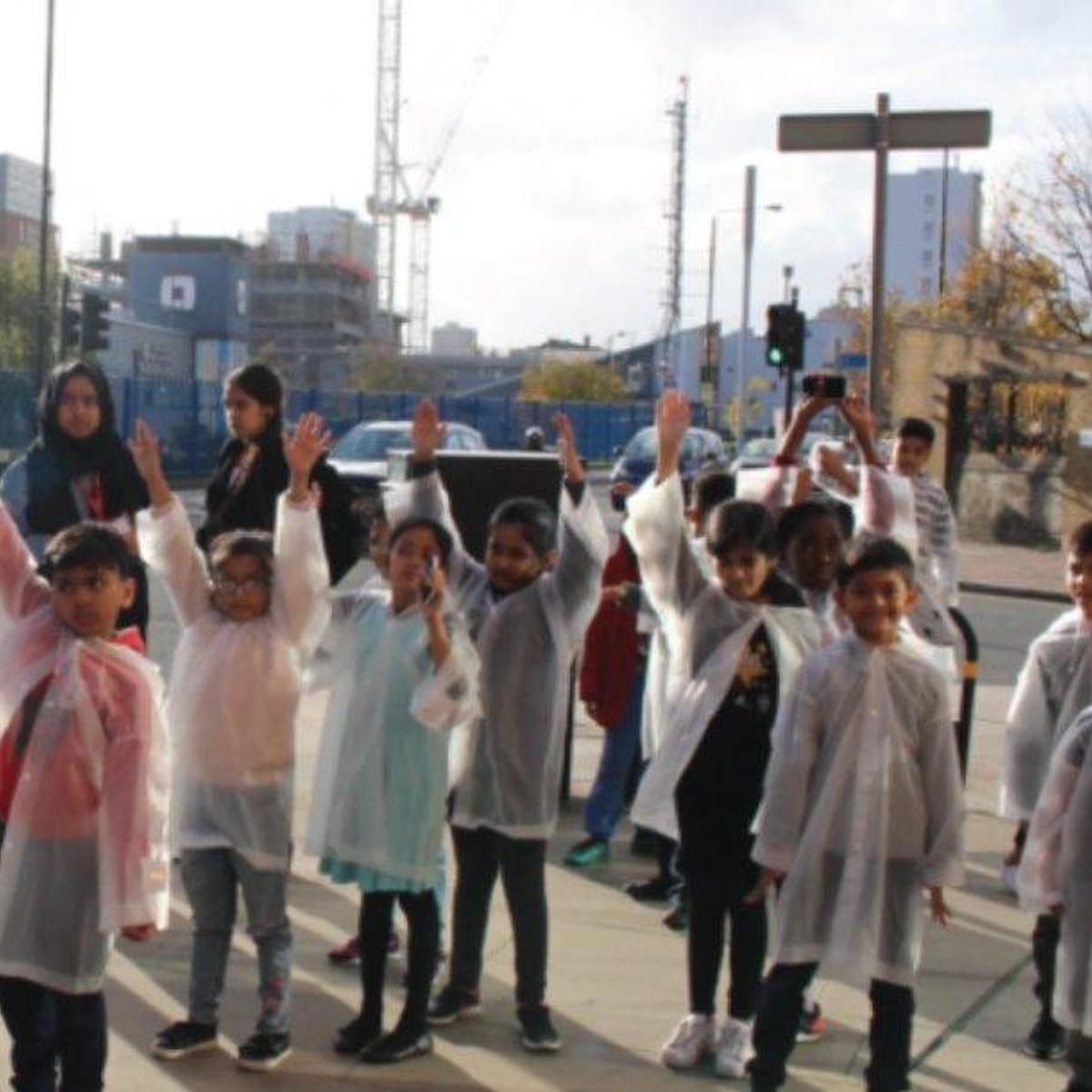 Can wearable tech increase democratic participation?
Background
We were delighted to welcome Ling Tan, artist and designer, into 'The Square' on 4th November to talk about her place-centred practice. The Square is our weekly team reflection and learning session for Public Square – all things local democracy!
Ling's work
Ling is a designer, maker and coder interested in how people interact with the built environment and wearable technology. Her work involves devising workshops in which she guides participants on how to use wearable technology as a tool to explore issues such as air quality and perceptions of safety in a city. Through this, she empowers residents and young people to communicate their thoughts on current issues in their local area to councils and public bodies.
Environmental education starts with action (rather than data)

Amongst her extensive body of work is an air quality initiative,

Pollution Explorers

, based in Tower Hamlets, London, which was funded by NESTA. The initiative gauges the resident's understanding of air quality sensors, their purpose and how they function. Ling noticed that the more funding goes into sensors, the less there is for communities to educate residents on the causes and solutions to air pollution. Using the wearable technology, Ling's participants make gestures, such as raising hands, to indicate if they think the area is polluted. Ling then compares the wearable data and the official air quality sensor data. This experiment showed that participants were 75% accurate.
'

Soft engagement' leads to measurable impact

Whilst London Borough of Tower Hamlets Council does not receive a lot of funding, they are keen on 'soft-engagement' and getting into the 'hearts and minds of the citizen'. Ling's wearable technology opens conversations which lead to measurable impact. She reasons that "if you are able to make sense of the environment yourself - can you improve the immediate environment yourself?" This may encourage citizens to commute via public transport more, for example.

'There's no way a designer can come in and save the world' - the importance of collaboration

A key theme in Ling's practice is collaboration with citizens and as such she avoids a top-down approach. Community groups and networks are utilised to recruit participants. This was the case in her Manchester project,

Supergestures

, where she was in touch with a producer who recruited participants from outside the city centre. She also brought a similar collaborative approach to her project in Johannesburg about public safety where there was discussion around how she - as a 'foreigner' to the city - could engage with this topic. Instead, she deployed a pragmatic and collaborative mindset that led to the project's success. In Ling's words, "there's no way a designer can come in and save the world".
What next?
These are but a few of the learnings from our session with Ling. Her enthusiasm for collaboration with citizens, 'soft-engagement' and changing perceptions of space were so exciting and interesting. We really hope to collaborate with her in the future… so watch this space!