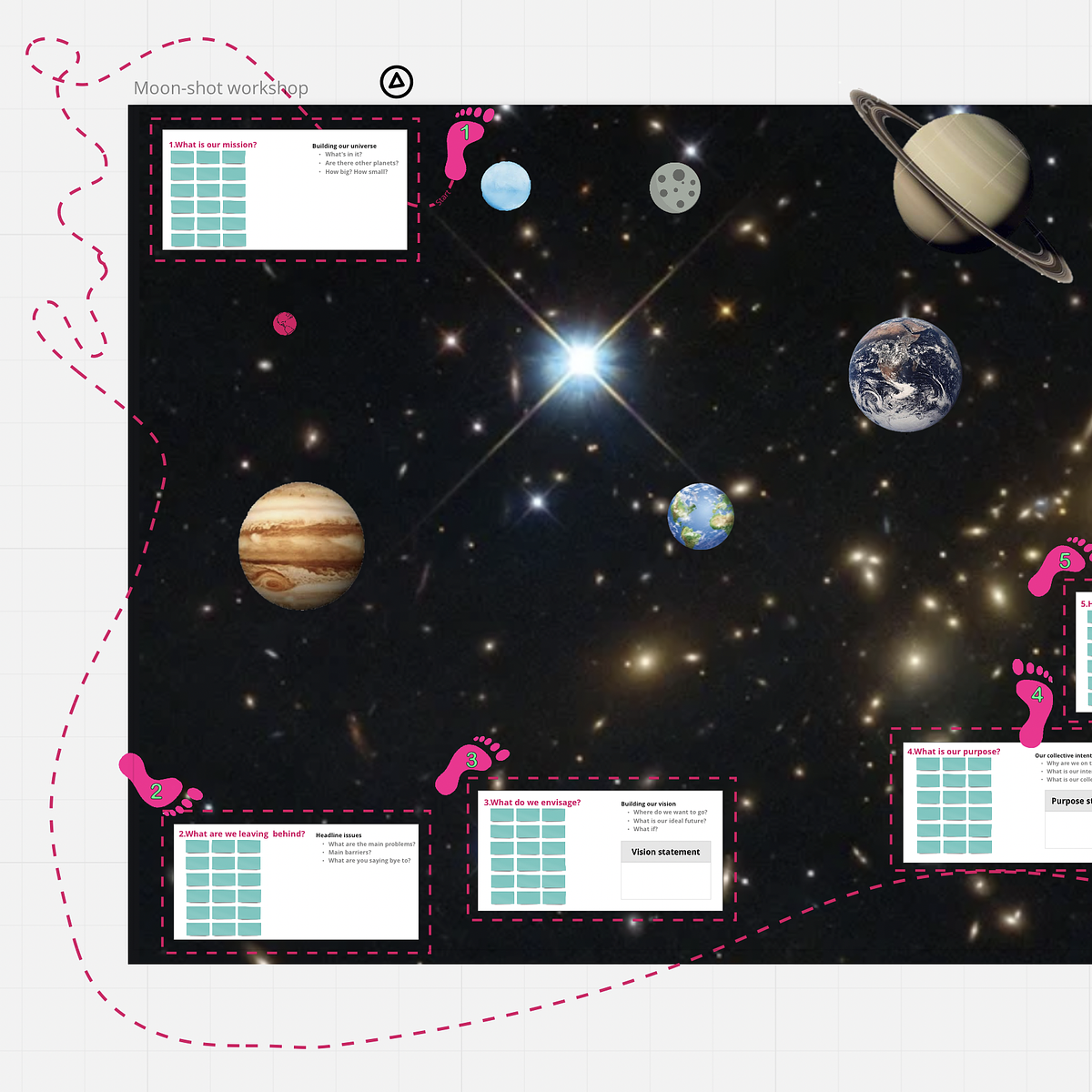 Exeter Guild Democracy Review
A look into Demsoc's work with the Students' Union for the University of Exeter
The Exeter Guild is the students' union for the University of Exeter. As a charity, the Guild aims to represent the best interests of all students on the issues they may face, from academic support to accommodation, money, and any barriers to participation some students may experience. As a student-led organisation, democratically elected student leaders are at the centre of decision making, representing students, and driving change. The leadership team at Exeter Guild wanted to shift from traditional, rigid ways of working to new forms of democratic decision making. An ambition is for student-influence to be felt all day every day, with no barriers to participation. This was our starting point.
Working with a group of 16 people (Student Officers and representatives, the Student Union President, and Guild CEO), Demsoc designed and led a series of creative workshops across three days to unlock ideas. Pressing pause, this time was set aside to rethink staff culture, tradition, systems, and structures.
Our work with the Exeter Guild
As critical friends, provocateur, and coach, we set the scene for collaboration and supported the team to form a shared purpose. Our agenda was to apply democratic design thinking to unfasten potential and shift the work of an experienced staff team towards a remained democracy 2.0. A specific was to identify any training needed for building skills and capacity for later down the line.
Reaching 22,540 people, understanding their needs, their views and how they want to be involved is a significant challenge. On this road, how students define themselves as communities and groups is an area for focus, to arrive at activities for engagement that they will engage in.
"Humanising the Guild," working in more transparent ways with more compassion, was identified as a crucial starting point to build student trust and confidence in their Student Union. New governance and policies based on more participatory and collaborative approaches to decision making were identified – which in turn create a stronger relationship with the University.
When students come to the Guild, we proactively work with them as individuals on how best to make change rather than just signpost them to static structures
What happened?
The original brief to focus on skills and practice was not as much of a priority – much of this was evident in the room already. This new team needed to align their expectations and experience first. With this in mind, we rolled up our sleeves and got stuck into detailed action planning against critical themes for change:
Culture - how do we create a culture for democratic change?
Leadership - how do we lead and embed this culture?
Innovation ­- what areas can we test and experiment in, immediately and longer term?
The team arrived at some quick wins and high impact results through building a learning as we go culture, improved relationship with university, a review of officer roles and structures. These combined to support innovation without an over reliance on process. New thinking, approaches, and reduced bureaucracy.
Demsoc highlights
Designing our workshops as a hybrid model kept us alert and adaptive - working in a room with people whilst making sure online voices were fully plugged in and contributing to discussions was an exciting part of the overall thinking process. We delivered by immersing in campus life, working in a student environment each day.
Working with an organisation which has an ambition and drive for invigorating more democracy into its heart is as exciting as it gets
- Opposite of sausage machine
Our sessions were imaginative and playful. We loved how the working group went with it. They were open minded and receptive to wherever we stretched their thinking. Working in this adaptive way unlocked reciprocation that we found surprising and refreshing, with a conversation guideline setting enablers:
Freedom to think out loud
Ability to listen, step back and retract ideas
Permission to fail, enable learning by testing and experimenting
Planning for all learning styles got good results. Bringing fidget toys into the physical space helped meet the needs of kinaesthetic learners, alongside participatory, visual, and audio learners.
- Less about the mechanics and more about heart and soul of democracy
Our initial brief was facilitation training for engagement with students. In fact, we dropped tools and practice to focus more on the way people work in alignment. This illustrates how organisational needs can sometimes lie below the surface, that we didn't know were needed.
Our focus was on leadership, culture, and innovation, rather than structures and processes - less about team responsibilities and silos and more on projects that align with people's skills, passion and experience.
What's next?
Immediate activity is to refine the action plan and going for the quick and high impact actions in grass roots student engagement. Longer term is commitment to living the values and principles – starting with being transparent by thinking out loud – with each other and with students.
Practical measures include introducing the actions to students and getting them on board. Customer journey mapping may be a useful tool to ensure that taking areas of work forward is driven by student experience.
More strategically, detailed stakeholder analysis and planning is needed, including how the wider University is part of the relationship. New operating models are also on the what next list.
There was support for creating a new space for innovation – a space for thinking, collaboration and sharing ideas. Outside eyes can give some external accountability and handholding here. Shelving some of the daily admin would address concern aired about capacity, and free people to take more innovative approaches. Our suggestion is a set of milestones to guide the way, and a set of bellwethers to keep on track and make sure they don't lose their way.
With so much alignment created, Exeter Guild is in a good position to keep building strength into the team and keep going.
Want to learn more?
Get in touch with Pandora Ellis pandora@demsoc.org and Mel Stevens mcs10@demsoc.eu