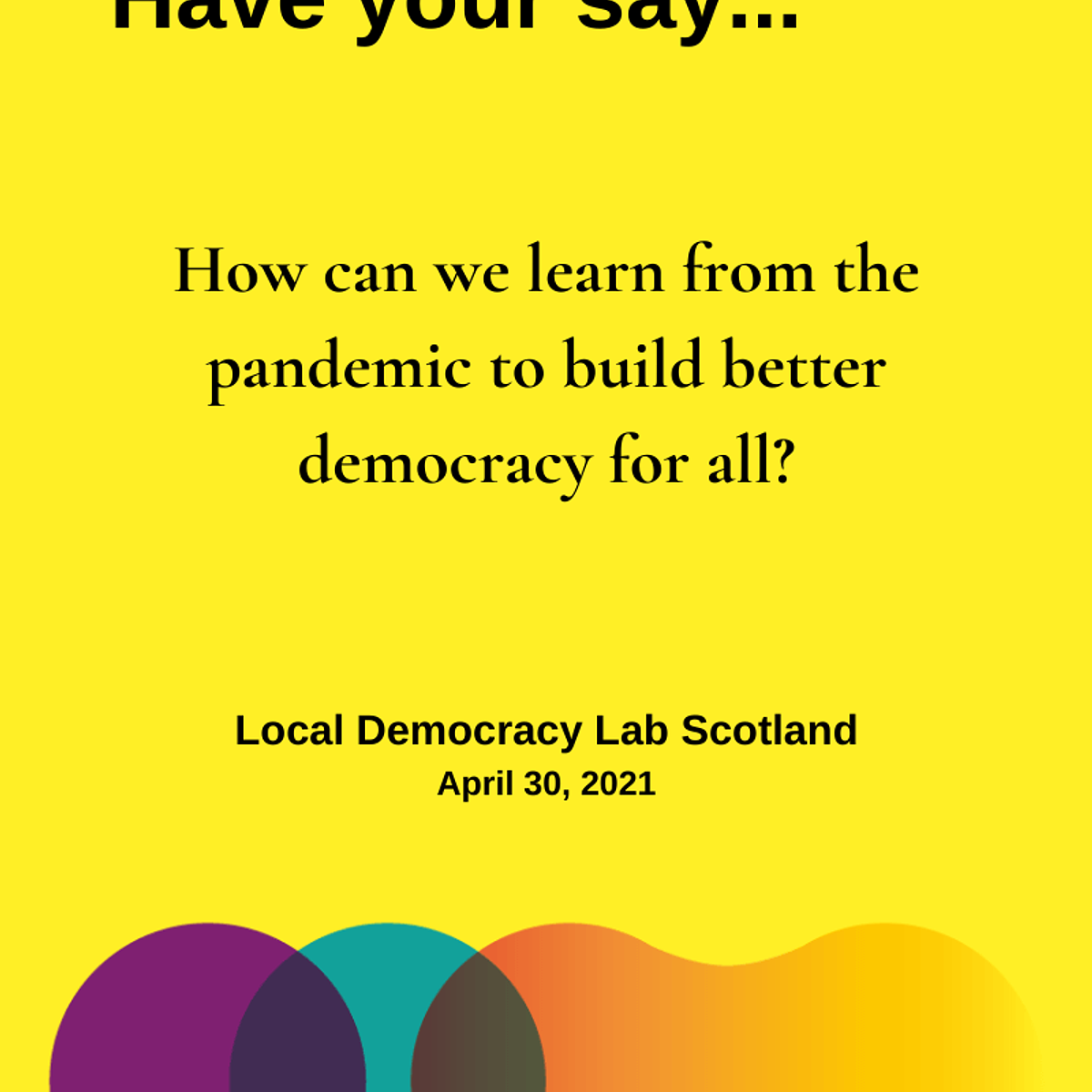 Scotland Democracy Lab- continuing the conversations
On 30th April 2021 we ran an online workshop through Zoom about democracy in Scotland through the lens of present challenges including decision making throughout the pandemic. Although the workshop has now concluded there is a public online discussion space for you to contribute your ideas and thoughts to these topics:
About the workshop
Local Democracy Lab is an online public deliberation event which gathers people across Scotland to discuss their trust in democracy in the time of Covid-19 pandemic. It is organised as a part of the Populism and Civic Engagement (PaCE) project, an EU-funded research and innovation programme, aiming to understand and address the negative tendencies associated with populism politics. Your discussion will be moderated by facilitators and will happen in small groups to encourage meaningful and constructive interaction. Democracy Lab is preceded by idea generation and exchange through Your Priorities platform.
This knowledge will feed in the PaCE research findings and the outcomes will be widely disseminated among policymakers and researchers.
We encouraged everyone to participate, including minorities, people with a migration background, of different educational and professional backgrounds and we strive to ensure gender balance. You were welcome to join if you:
are at least 16 years old
live in Scotland
enjoy sharing ideas and discussing them with others