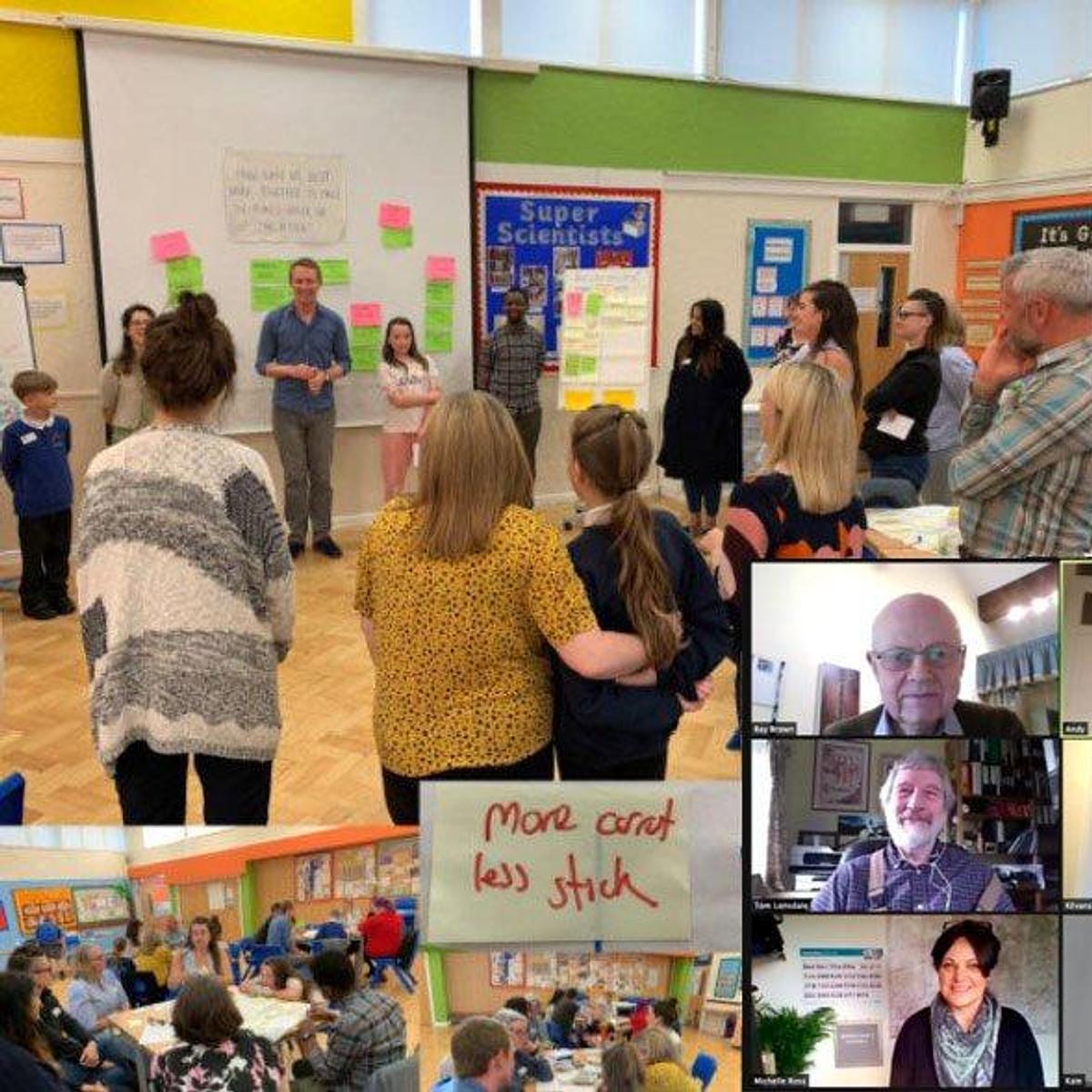 Shaped by People – making active citizenship a shared strategic priority in Kirklees
When Kirklees Council shared the learning from their 'Democracy Commission' back in 2017, a key message from local citizens was that democracy isn't just about formal institutions. Instead, it's about people's ability to change things where they live. So the council decided to make this ambition one of their shared strategic priorities, in partnership with local people and organisations. This new shared goal has been written by citizens and its success will be measured by citizens too.
We sat down for a conversation with Diane Sims, Engagement and Communications Lead for Democracy and Place Based Working at Kirklees Council, to talk about how they've made this a reality, and what they've learnt along the way.
Creating a shared priority with citizens
In partnership with the New Citizenship Project, the council held conversations with people from local neighbourhoods across Kirklees, asking people what they are proud of about the area they live and how they have personally got involved. Together they talked about how the council and local people could enable more people to come together to make local places even better.
These conversations helped to collectively describe active citizenship as a shared priority for the council and the community. Through these conversations, participants agreed the wording for this priority and called it 'Shaped by People. We make our places what they are.' The conversations also gave insight into what needed to be measured to check if this goal was being reached, starting with 4 headline targets:
More people believe that getting involved is worthwhile and feel inspired to take part.
More people have the confidence to get involved and know how to get support.
More people feel included, respected, listened to and able to contribute.
More people feel connected and know people in their communities well.
From there, Kirklees Council have prototyped a set of methods to both measure success and gather insights about what is, and isn't working, at the same time. These include:
Conversation packs so people can have their own conversations, take notes or photographs, and share these with the council and others
Thinking about easy ways for staff to capture experiences
Adding questions about these targets to a widely circulated Health and Wellbeing Survey
Adding prompts into local conversations about places, using the Place Standard as an approach
Gathering and sharing stories about active citizenship, to help garner experiences for other areas of work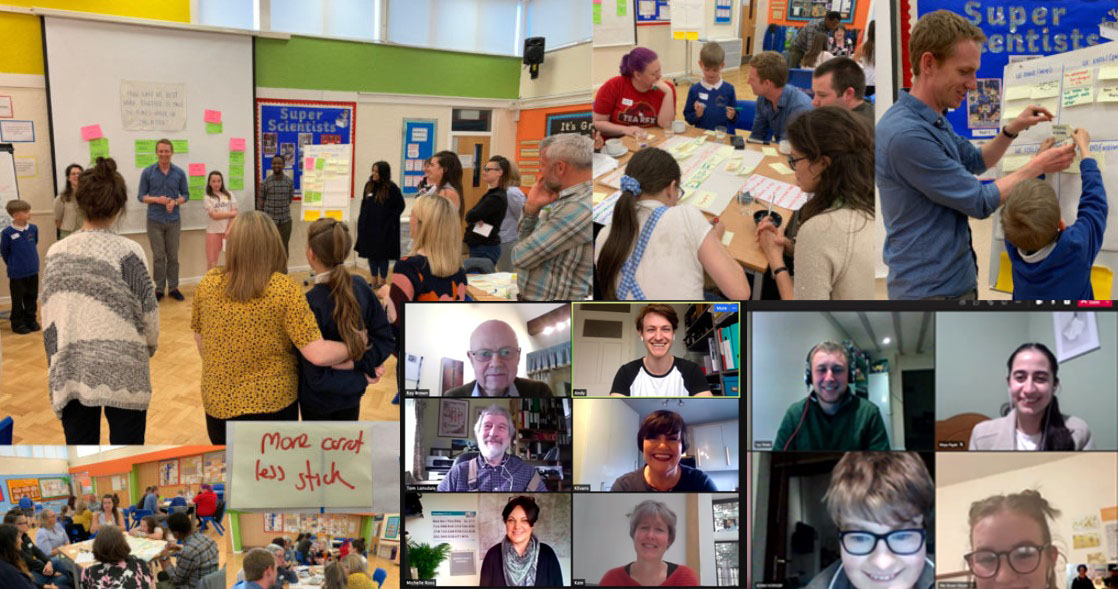 Reaching wider
In their community conversations, the council started with active citizens who came forward to take part, but then looked for demographic gaps in who they had spoken to and worked with local organisations to set up a wider set of conversations. They also asked people who took part to bring along someone who wouldn't normally take part.
The language used is really important to reach beyond those who are already engaged. The council doesn't start by talking about active citizenship, instead they talk to people about what they are proud about locally, and about their ability to change things.
This threw up new insights. For example, young members of the Afro-Caribbean community who took part in later conversations challenged an initial wording of the priority because it might imply that the council was already doing more than it was. They wanted it to be clearer that Shaped by People is a goal to work towards. Participants also relayed that their ability to get involved in their community is dependent on one person who has sought out and shared opportunities to engage. A common theme in these wider conversations was that all the 4 headline targets matter, because if you are missing out on any one of these, this impacts your opportunity to get involved.
The language used is really important to reach beyond those who are already engaged. The council doesn't start by talking about active citizenship, instead they talk to people about what they are proud about locally, and about their ability to change things. Shifting the culture around democracy starts young. Kirklees Council run a Democracy Friendly Schools programme, helping children and young people learn that democracy is not just something done by people in suits, but is something that everyone can be an active part of.
Building change inside Kirklees Council
Changing attitudes in the council has been an important part of this work. A big challenge has been getting some staff to move from a mindset of using citizen insight as a means to shape services, towards enabling citizens to have the power to shape their communities themselves. One of the key messages from the Democracy Commission was that just consulting residents wasn't good enough.
Kirklees Council's work on investing in small town centres is a great example of the changed approach. Here they've used the Place Standard approach to ask people about their local areas, and have used this as the starting point for thinking about how to spend town centre investment funding, rather than developing their own plans and consulting residents only at the final stage.
The team have been encouraging colleagues to think of the experiences that are shared with them not just as nice stories to hear, but as insight that can be used to make things better. And they've been making clear that it's not just positive stories they want to hear about.
To embed these ways of working within the council, the team are talking with senior leadership teams, delivering training, sharing resource packs, and joining-up the work that's happening in different parts of the organisation.
Most of all they have found that sharing stories is what helps the penny drop – helping staff understand what it really looks like for people to shape where they live.
What's the impact been?
Shaped by People is at an early stage, although this builds on work to change the relationship between citizens and council, which began with the Democracy Commission. There have been promising signs of its impact on relationships with the community. People who've taken part have said they understand why the council is doing this. They recognise that different people in the council are at different stages in their thinking about working with citizens, and are up for helping with this.
It's not all been roses. People have shared bad experience of people at the council not being supportive, which it's been important to hear. Even despite these experiences, they have still come along to these conversations and shared their views. Voluntary and community sector organisations that have taken part have also been willing to encourage those they work with to come along.
After working closely with Kirklees Council during the first peak of the Covid pandemic, people in the community were saying: 'the doors are open now… don't let the door shut again'. This phrase has stuck with Diane – she asks: 'why is there this barrier in the first place?' It's hoped that this work helps break down these barriers, building on what's been achieved during Covid.
Lessons for embedding stronger relationships with citizens
Reflecting back on the work they've done, we asked Diane for her key messages for building stronger relationships with citizens:
Start with the citizen. Be led by this principle in everything you do.
Don't let this aim get knocked to the side by other things that come along.
Create space to listen. Start with understanding people's personal stories.
Start very local. Don't impose artificial geography onto people but start with places that people recognise and their own experiences and aspirations.
Find out more
You can read more about the Shaped by People strategic outcome on the Kirklees Council website: www.kirklees.gov.uk/beta/delivering-services/council-plan-shaped-by-people.aspx
You can follow the development of Shaped by People and read stories from citizens on this blog: www.OurStoriesOurPlaces.org
You can read more about the Democracy Commission and work to strengthen local democracy at: www.democracycommission.org.uk/