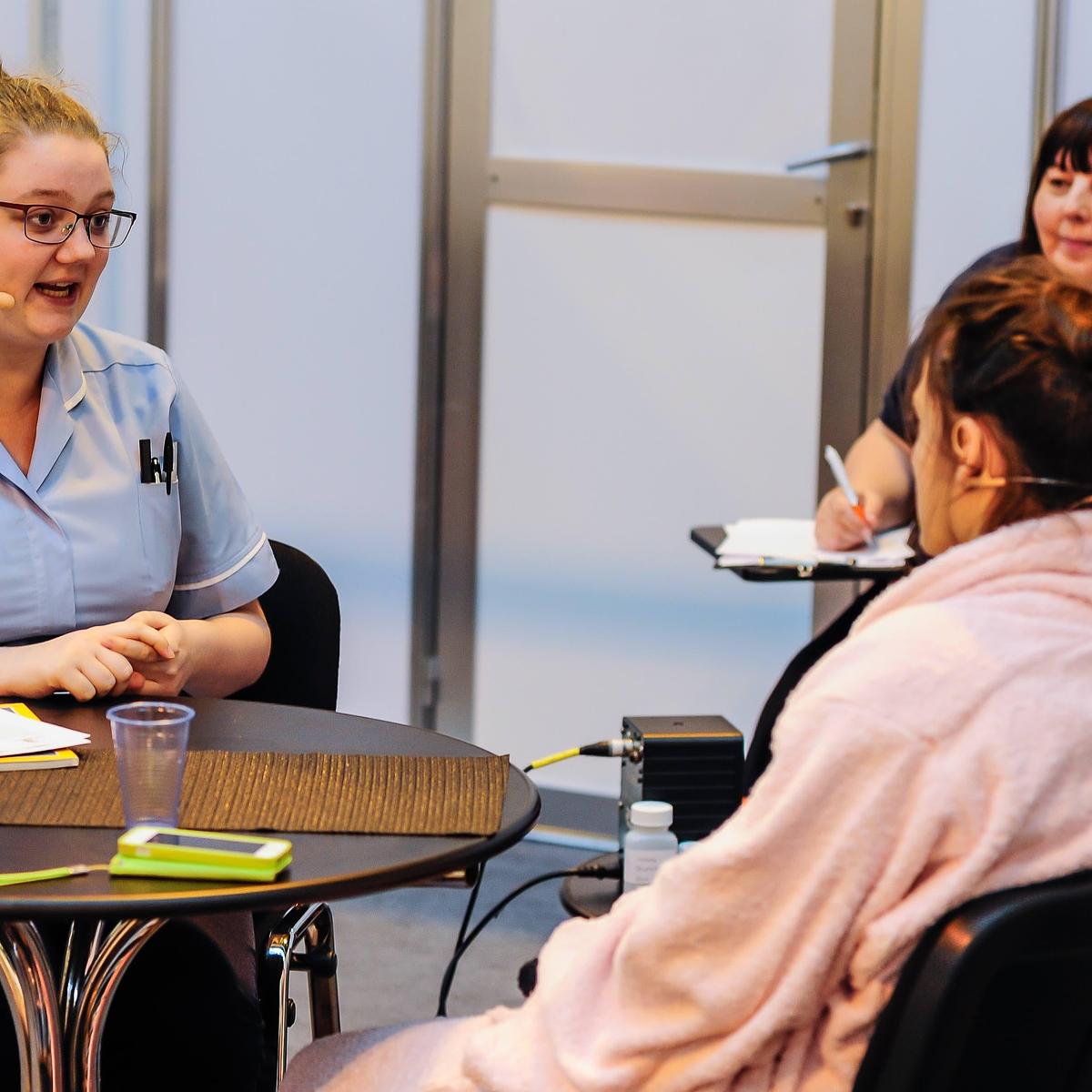 Involving people with lived experience in decision-making
Democratic Society (Demsoc) was commissioned by the Health and Social Care Alliance Scotland (ALLIANCE) to identify and share best practices and evidence on including people with lived experience in health and social care policy and practice in Scotland. We were looking at ways in which people with lived experience have previously been meaningfully engaged in decision-making and/or policymaking processes.
Overview
The research consisted of a literature review, workshop and feedback questionnaire with people with lived experience, and interviews with people working in health and social care policy.
We also did a short podcast about the research for Alliance Live, ALLIANCE's learning portal highlighting topics concerning health and social care, which you can watch here:
Approach
Our research was guided by four overarching questions that explored the existing evidence of best practices, barriers to involvement and the impact on policy of involving people with lived experience in decision-making.
What approaches, design features and tools (including digital and platforms) are used to engage with people with lived experience, and what makes them effective?
What barriers can we identify during different phases of engagement?
When people with lived experience are active and equal partners, what does that look like?
What is the impact on policy and practice of including people with lived experience in decision-making processes related to health and social care?
We defined lived experience as the first-hand experience of social issues like care, health or discrimination as well as of services providing social and health care.
We started the research in April by reviewing academic sources and case studies from non-profit organisation and service providers in relation to the four questions. Relevant sources included toolkits, evaluation or learning reports, and policy documents. In total, we explored 31 sources of which 16 were relevant in addressing all or most of the questions we had.
In June, we held a two-hour online workshop with six people with lived experience recruited by the ALLINCE. We also sent out a feedback questionnaire to all of those we contacted and got six responses.
Two facilitators from Demsoc guided the participants through key conversations points, focusing on:
Experience of barriers and enablers to participation
Experience of being involved in decision-making
What could organisations do to enable people to participate meaningfully?
What would a positive impact look like for decision-making in Scotland?
In July, we conducted four interviews with people working in policy to understand the policy landscape better and the possible barriers and enablers in shaping policy on health and social care. The ALLIANCE gave Demsoc a list of people working in health and social care policy, and they were contacted. Through snowballing, other contacts were reached out to and four interviews were conducted.
Recommendations
"Just reach out to us, we want to be involved in decisions regarding our treatment and care, and we want to be listened to." (Feedback questionnaire)
Here we have synthesised the findings from the literature, workshop, feedback questionnaire and the interviews into recommendations:
Having meaningful levels of participation so that people with lived experience are involved in the formation, drafting and evaluation of policies.
Ensuring clear expectations and communication to inform those involved of what can and cannot be done with the work, and what is expected of them.
Implementing a monitoring and evaluation process to assess the impact of participants' contributions and to inform them of what has been done with their work.
Providing resources, training and support for participants to make them feel more prepared and comfortable about their contribution.
Creating a trusting and welcoming environment to ensure that participants do not feel judged or pressured to share their experiences.
Valuing participants as individuals and reflecting their needs so that lived experience is put at the centre of the work.
Having well-trained staff can ensure that appropriate support is given, and the delivery of activities are done accordingly.
Having a large enough budget to ensure that all aspects of an initiative can be implemented.
Further information
Check out the video taking you through the project
Get in touch with
© Fredrikka Walker