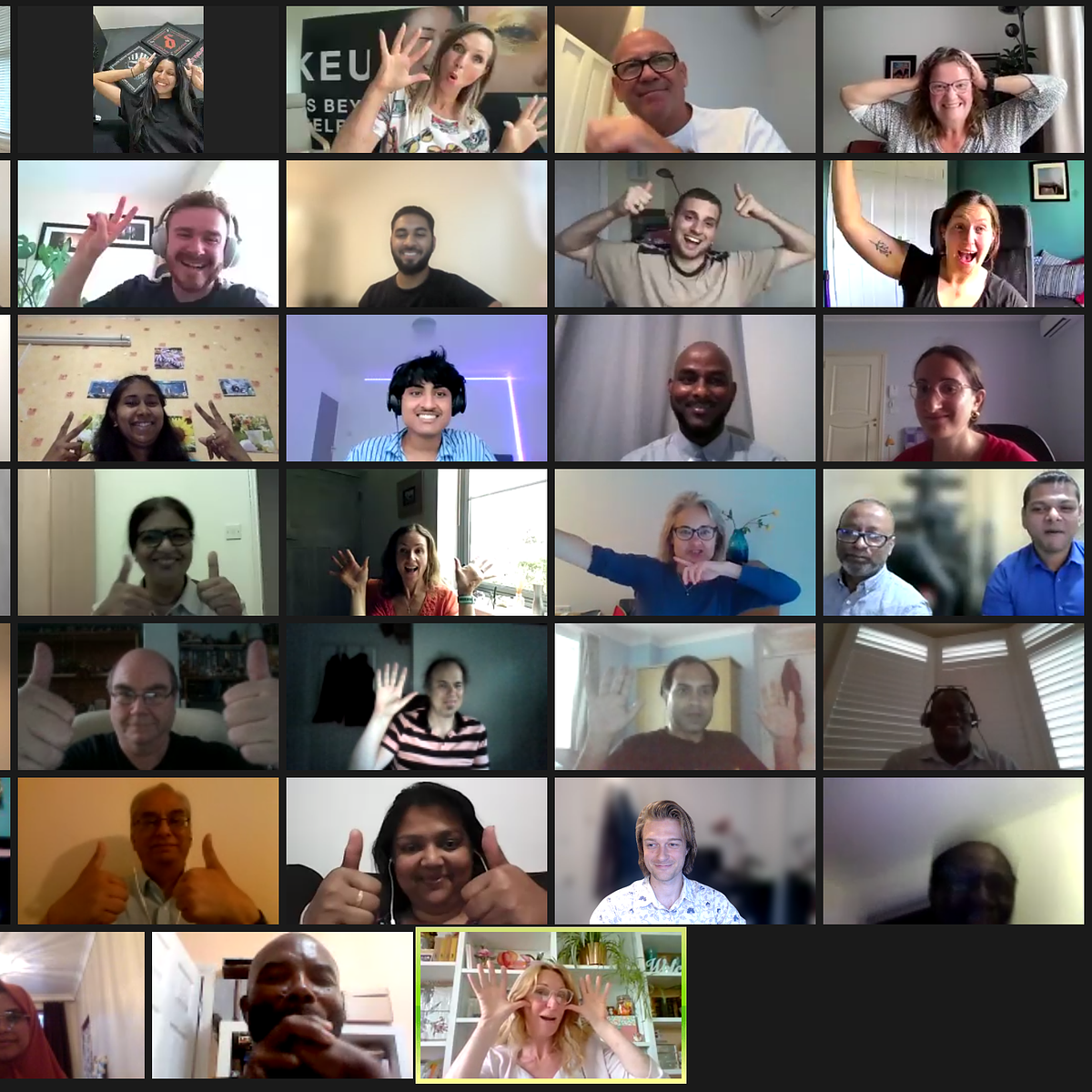 Newham Permanent Citizens' Assembly
The London Borough of Newham has set up a ground-breaking permanent local Citizens' Assembly. We have been supporting the design and delivery of the first two assemblies, capturing learning about this new democratic infrastructure along the way.
Overview
The London Borough of Newham has set up a ground-breaking permanent Citizens' Assembly to give local residents more power.
The creation of this assembly brings to life a recommendation of the Newham Democracy and Civic Participation Commission. We supported the public engagement for this Commission in 2020, supporting hundreds of Newham residents to share their experiences and ideas with the independent commissioners. So, it's fantastic to now be helping one of Commission's recommendations come true!
In July 2021 we worked with Newham on the first phase of this trial, supporting the council to design and deliver the first assembly, on the theme of 'Greening the Borough'. We delivered this in partnership with the charity, Involve.
Demsoc are now supporting the council to deliver a second assembly on the theme of: '15 Minute Neighbourhoods'.
Throughout this work we have been capturing learning about setting up Citizen's Assemblies as permanent parts of local democratic infrastructure.
Approach
The Citizens' Assembly brings together 50 Newham residents, randomly selected to reflect the demographic make-up of Newham. Their recruitment assembly has been delivered by our partners at Sortition Foundation.
For this second assembly we've brought back half of those who took part in the first assembly, alongside 25 new assembly members. Those who've returned are being asked to be 'buddies' for new members, supporting them to step forward and have their say.
For both assemblies we helped take assembly members through a process of learning about the topic, deliberating together and reaching agreement on a final set of recommendations. To do this, members meet across a series of online calls – mainly on weekends but also supported by shorter 'Micro Group' calls that we've developed to help groups get to know each other and feel more relaxed online. (Find out more about Micro Groups here).
As Covid-19 guidance has shifted we are also delivering an in-person tour of neighbourhoods to support the second assembly, carefully designed to minimise risks.
The topics for both these assemblies were chosen by Newham residents through an online vote. For both assemblies an Advisory Group has been recruited to make sure that evidence presented to the assembly is well-balanced and shaped by a range of relevant local voices.
As part of our work, we are helping build capacity within the council to continue delivering citizens assemblies into the future. This has included delivering training for staff within the council and working alongside council staff to deliver aspects of the assembly.
Results
The first assembly has now presented its final recommendations. A report of their work has been shared back with Newham Council and assembly members themselves and is available below.
A group of volunteers from the assembly also presented their recommendations to Newham Councillors during a meeting of 'Full Council'. You can watch this back here.
"It was such an exciting moment to have watched our recommendations being presented and I am so proud of all the people who did it…"
The mayor has since met with assembly members to update them about how the Council is responding.
Meanwhile the second assembly is just getting started…
Impact and Learning
A permanent assembly at council-level is entirely new in the UK, and there are few similar international trailblazers to learn from. As we deliver this process, we are capturing learning as we go. When we started out it was still undecided exactly how this process would work. We've listened to the assembly members of the first assembly to help shape its future.
We are using a series of questionnaires to capture feedback and measure impact. After the first assembly we also used a final Micro Group to hear how assembly members had found the process and hear their thoughts for how this institution should develop in the future.
This learning has been captured in the assembly report which will be published shortly. Their feedback has been used to help shape the second round of the assembly. You can read more about what we've learnt in this blog.
"I'm just so happy I did it, it was a wonderful and amazing experience"
100% of assembly members who filled in our final evaluation form said that they were happy they took part.
The assembly has been covered in the national press and you can read more about the assembly in this article in the local government magazine, The MJ and in The Big Issue.
'We should leave this process with lighter hearts, we have accomplished so much - and moving on we need more opportunities. We don't want to keep being spoken for...'
Further information
For further information about this work, please contact Mel Stevens on mel@demsoc.org.
Cover image: A screenshot of some of the assembly members and our combined team