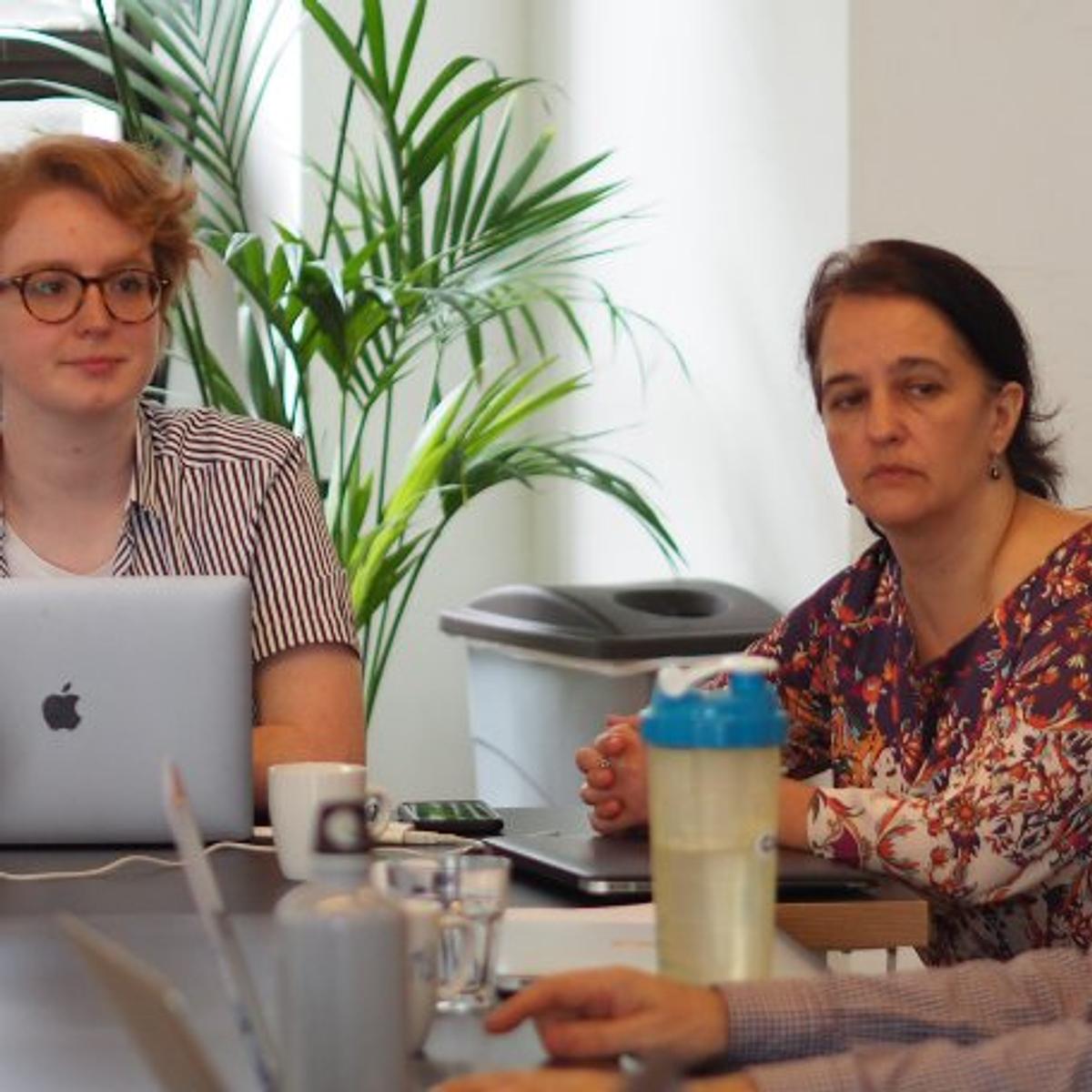 Populism and Civic Engagement (PaCE)
The 'Populism and Civic Engagement (PaCE)' project is a Horizon 2020 project funded by the European Commission, involving Democratic Society and eight other partners across Europe.
Overview
There is a rise of political movements throughout Europe that claim to challenge liberal elites and speak for the 'ordinary person' – movements that can be loosely categorised as 'populist'. Many of these movements have undesirable tendencies.
PaCE seeks to analyse, in detail, the type, growth and consequences of such movements in terms of their particular characteristics and context. From this, it analyses the causes of these movements and their specific challenges to liberal democracy. In particular, it focuses on transitions in these movements as well as how they relate to other kinds of movements and the liberal reaction.
The project's duration is from February 2019 to January 2022.
Approach
The project will employ the agent-based simulation of political processes and attitudes to allow for thorough risk analyses to be made for each kind of response, each kind of movement and the type of transition. It is developing new tools, based on machine-learning algorithms for identifying and tracking populist narratives and to aid online consultation. It will result in specific interventions aimed at: the public, politicians, activists and educators.
Throughout the project, it engages with citizens and policy actors, especially groups under-represented in public affairs, face-face and via new forms of democratic participation appropriate to our digital age to help guide the project and to comment on its outputs.
It will look further into the future, developing new visions concerning how we could respond to populism and it will warn about longer-term trends.
Democratic Society is contributing to core research activities plus leading the dissemination and engagement strand.
We have designed and are facilitating a series of local democracy labs to explore public attitudes and aspirations for democracy across Europe, bringing together different stakeholders and under-represented groups. Democratic Society will organise a European democracy lab towards the conclusion of the programme, in order to review the outputs of the research and make recommendations for future actions. Moreover, we are responsible for sharing outputs throughout the duration of the project through relevant European networks. We have also overseen the development of ethical, legal and social recommendations for designing public engagement campaigns and on the use of digital tools.
Results
Engagement activities with citizens across Europe are a key part of the PaCE project, as it enters into an active exchange with policymakers, civil society, the general public, and other stakeholders about the implications of the research findings, opportunities to introduce them into practice, as well as policymaking. A key aspect of the PaCE project is the direct engagement with citizens themselves, consulting and involving them in the research. The public engagement activities are a way for both the generation of findings itself, which will be introduced into the academic research of the consortium, and distributing the project's research findings to the wider public.
Democratic Society plays an instrumental role in advancing PaCE's aims for network building, citizen engagement, and dissemination activities:
To include different types of stakeholders, especially under-represented and marginalised communities, in the project's research activities;
Discuss together with citizens ways and means to strengthen democracy and democratic institutions across Europe;
To identify, mobilise and engage with a multidisciplinary network of stakeholders across the European political sector, to conduct with them gap and needs analyses which will inform the development of PaCE communications and outreach tools and distribution of findings;
To present and raise awareness of the PaCE findings and research activities to stakeholders and citizens; and
To facilitate stakeholders' uptake of research-based interventions that strengthen democratic institutions in Europe within their field of expertise.
Impact and Learning
Democratic Society has brought in its unique know-how in democratic participation and citizen deliberation, strengthening the project's participatory aspects, helping the PaCE project achieve its aims of stepping into a direct dialogue with and disseminating findings to specific target audience members, to inform the research but also policies around populism and civic engagement.
The Democracy Lab is a component of PaCE's engagement plan, which aims to make sure that democratic input and engagement occurs through all junctures of the project. Each Democracy Lab will gauge citizens' attitude towards democracy, how they understand it and what their priorities are with regards to the democratic process. Nevertheless, the labs connect different elements of research within PaCE, and serve as a testing ground for ways to carry out research activities in the field. "These meetings should be planned more often to not only increase the number of participants: everyone should participate in these workshops to be more confident with politics," said one participant. One young woman summarized her impression: "I will bring three words into my mind after this experience: awareness, participation and education."
At the core of the PaCE project is its aims to engage with the public to strengthen democratic institutions across Europe, and societies where people feel they can shape the decisions that affect their lives. We understand that meaningful engagement with the general public and the target audience groups are essential to resolving the challenges we currently see across European societies. Meaningful engagement exercises are an opportunity for the target audience to open areas of dissensus, and can generate a discussion about ways to address current challenges. That is why we seek to disseminate the outputs of research activities to policy makers and to engage them in dialogue around implications for the future whilst identifying strategies for strengthening democratic values and practices, and to facilitate stakeholders' uptake of research-based interventions that strengthen democratic institutions in Europe within their field of expertise.
Further Information
For further information about this work, please contact Mel Stevens via email Mel@demsoc.eu and sign up for the newsletter to stay up to date on the PaCE developments.