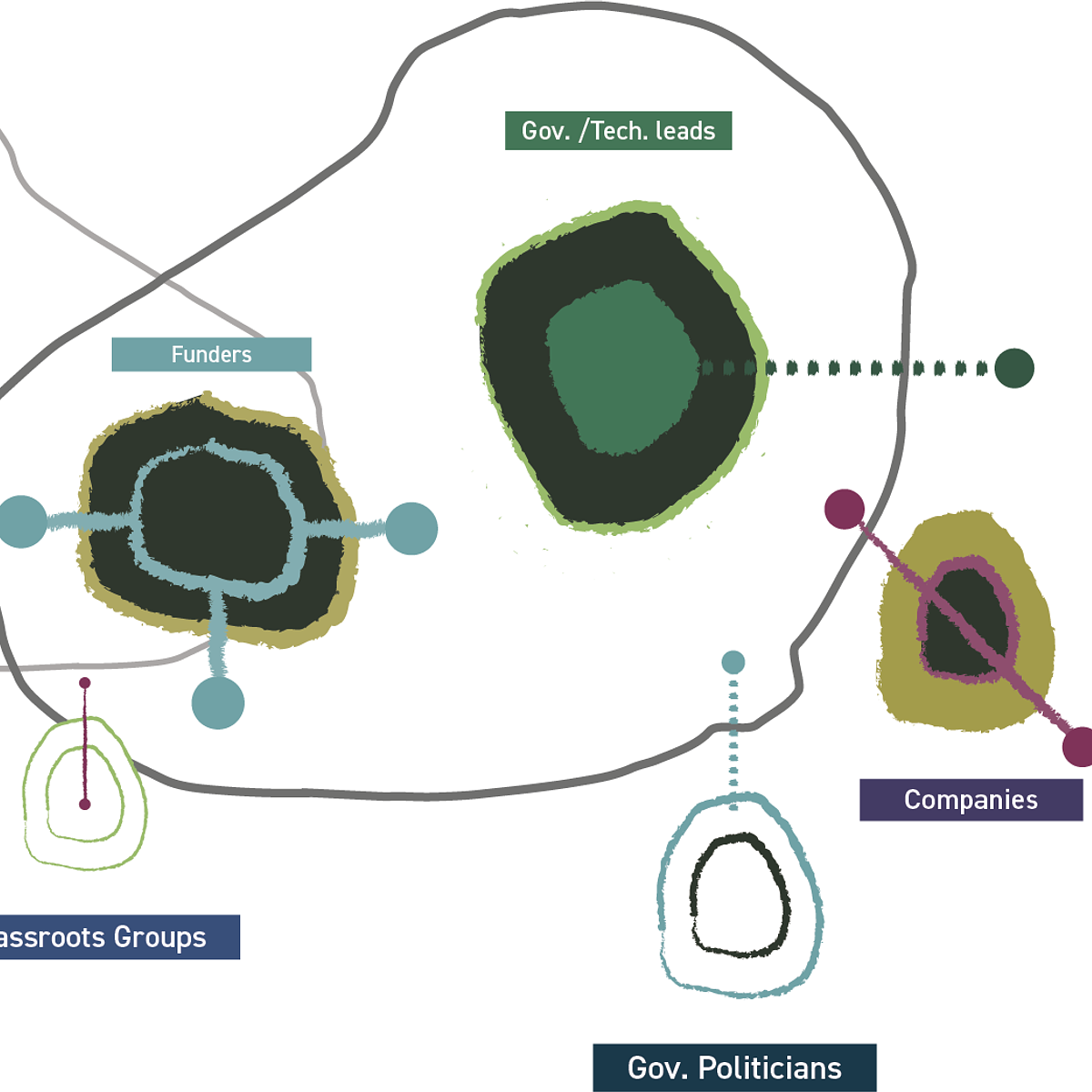 Actor Types & Interactions
Leading systems change requires collaboration across diverse actors. How much and how actors come together has a strong bearing on the degree of democratic climate action towards climate resilience. Types of actors include artists, activists, civil society, companies, funders, governments, grassroots groups, journalists, and researchers.
More diversity of actor types increases collective agency for change, and more equitable transition to just, resilient climate futures.
The Actor Types & Interactions tool is part of Demsoc's Climate Democracy Model. It helps us:
Explain the types of actors involved in democratic climate action, what roles they play, and how their roles must evolve to bring about climate resilient futures;
Show patterns of engagement of the same kinds of actors, and get cities thinking about who else could be at the table, hoping to inspire new collaborations for change;
Calculate the degree of and changes to the Canopy for Climate Democracy:

Diversity of actors and knowledge

segment over time.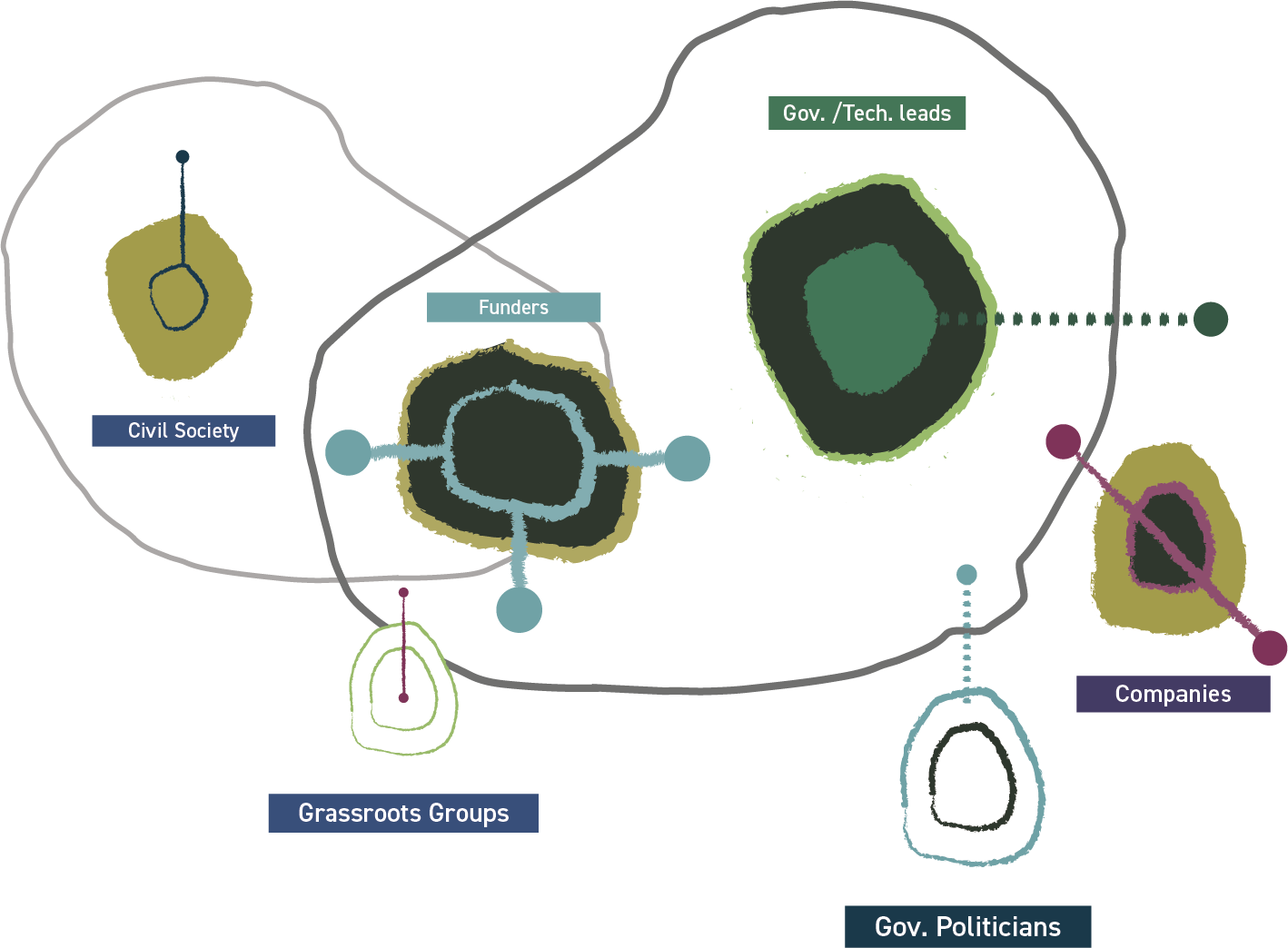 How to use it
This tool is available in two formats:
Who to involve
At least 2-3 people. We also recommend someone acting as facilitator.
Time
Allow 1.5 - 2 hours for this activity.
Questions, feedback?
Contact nadja@demsoc.eu
Acknowledgements
The Actor Framework is integrated and adapted with permission from Panthea Lea at Reboot (New York), whose work focuses on inclusive practice and designing collaborations for courageous change.