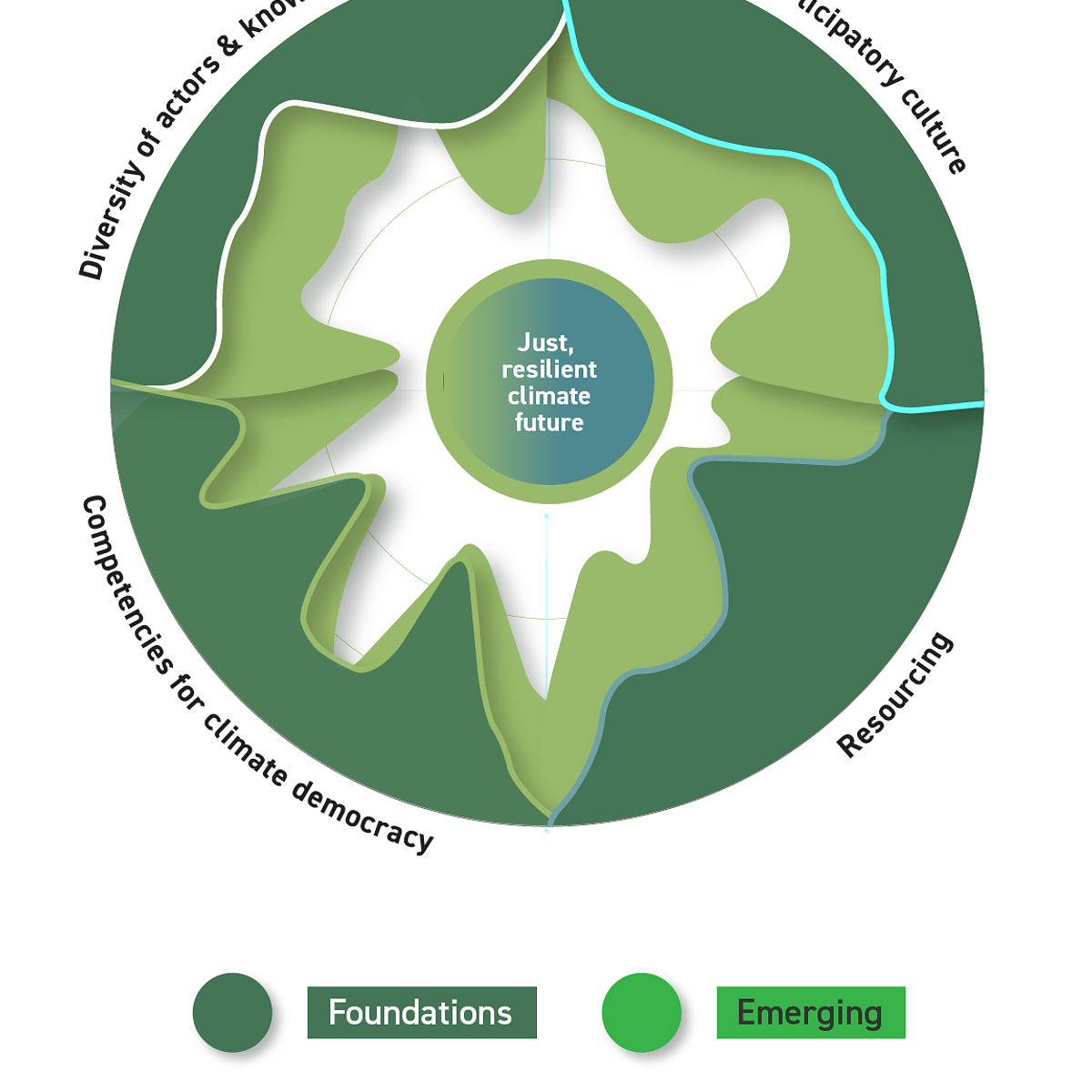 Canopy for Climate Democracy
Assess the big picture of a city or region's climate resilience based on four segments for climate democracy
The Canopy for Climate Democracy, part of the Climate Democracy Model, offers a way of assessing and seeing the big picture of a city or region's climate resilience based on four segments for climate democracy derived from Demsoc's work:
Diversity of actors and knowledge;
Participatory culture;
Resourcing;
Competencies for climate democracy.
Segments 1 and 4 are explored at deeper levels through the Actor Types & Interactions and Competencies tools.
As an image, the Canopy for Climate Democracy uses a simplified drawing of tree coverage across a city or region, seen from above. The denser the canopy coverage, the more protection the city or region is offered for a climate resilient, decarbonised future.
The Canopy for Climate Democracy is not a numerical score or league table, it does not show winners or losers, and it is not intended to be the final word. It is a way of starting conversations and measuring progress on foundational conditions, emerging shifts, and future possibilities for change towards climate resilience.
Three states can be mapped using the Canopy for Climate Democracy:
Foundational conditions

for example those present at the start of a climate programme;

Emerging shifts t

hrough various forms of engagement and action, and;

Future possibilities

, 'gaps' in the canopy that need to be addressed to more fully realise climate resilience and strengthen democracy in the process.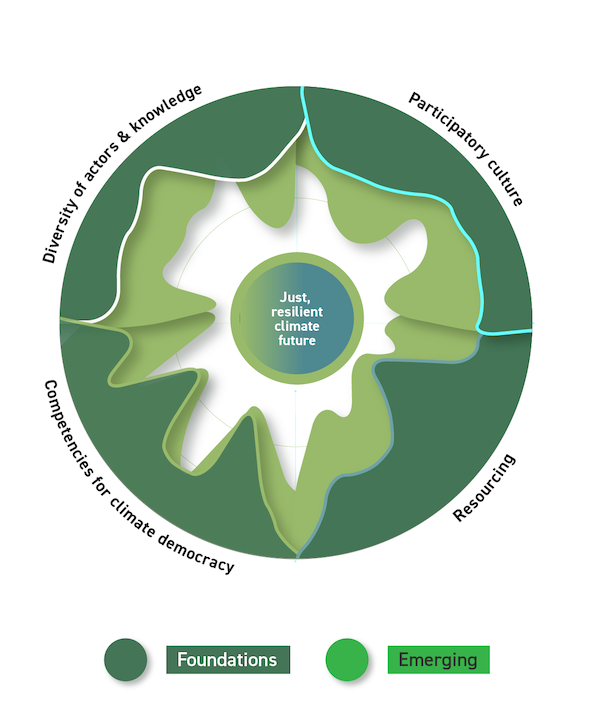 How to use it
Download and follow these instructions.
Who to involve
At least 2-3 people. We also recommend someone acting as facilitator.
Time
Allow at least half a day for this activity.
Questions, feedback?
Contact nadja@demsoc.eu