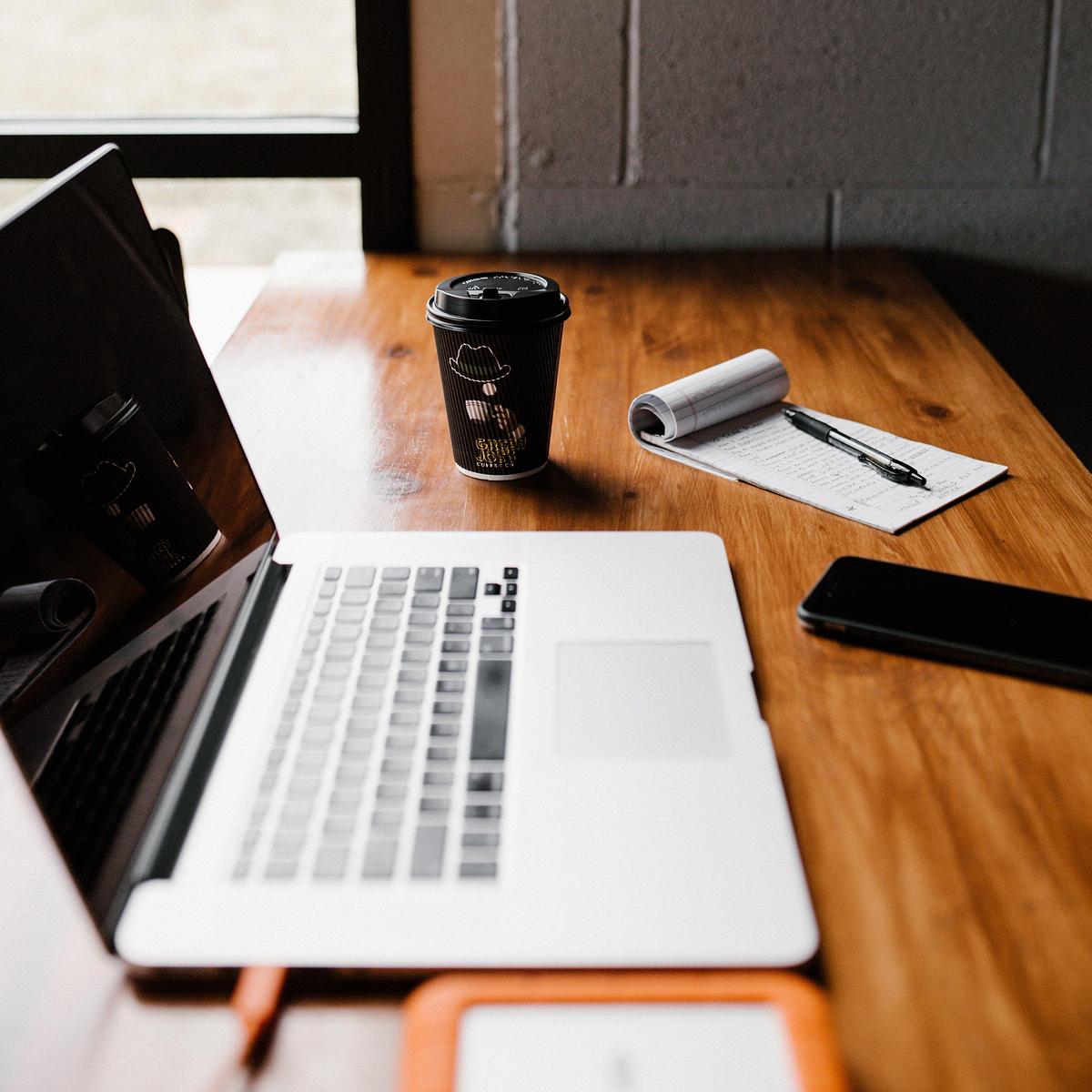 Supporting community access to digital participatory budgeting tools in Scotland
Below are a set of resources to support participatory practitioners to do digital participatory budgeting (PB) and engagement with people in their communities. This work was funded by the Scottish Government as part of the supporting community access to digital participatory budgeting tools in Scotland project Feb-July 2021.
Example Digital PB Process & Digital Tools Appraisal contains an example facilitation plan with how you could run a participatory budgeting process online using some free or cheaper to access tools through an event or series of events, digital tools air-table information (this is a public database resource to see the most up to date, relevant tools with feedback on them), a list of digital tools that can be used for ideation, voting and 'all in one platform's' (tools that do more than one thing) with findings from what PB community practitioners and PB stakeholders in Scotland said on digital tools in more detail.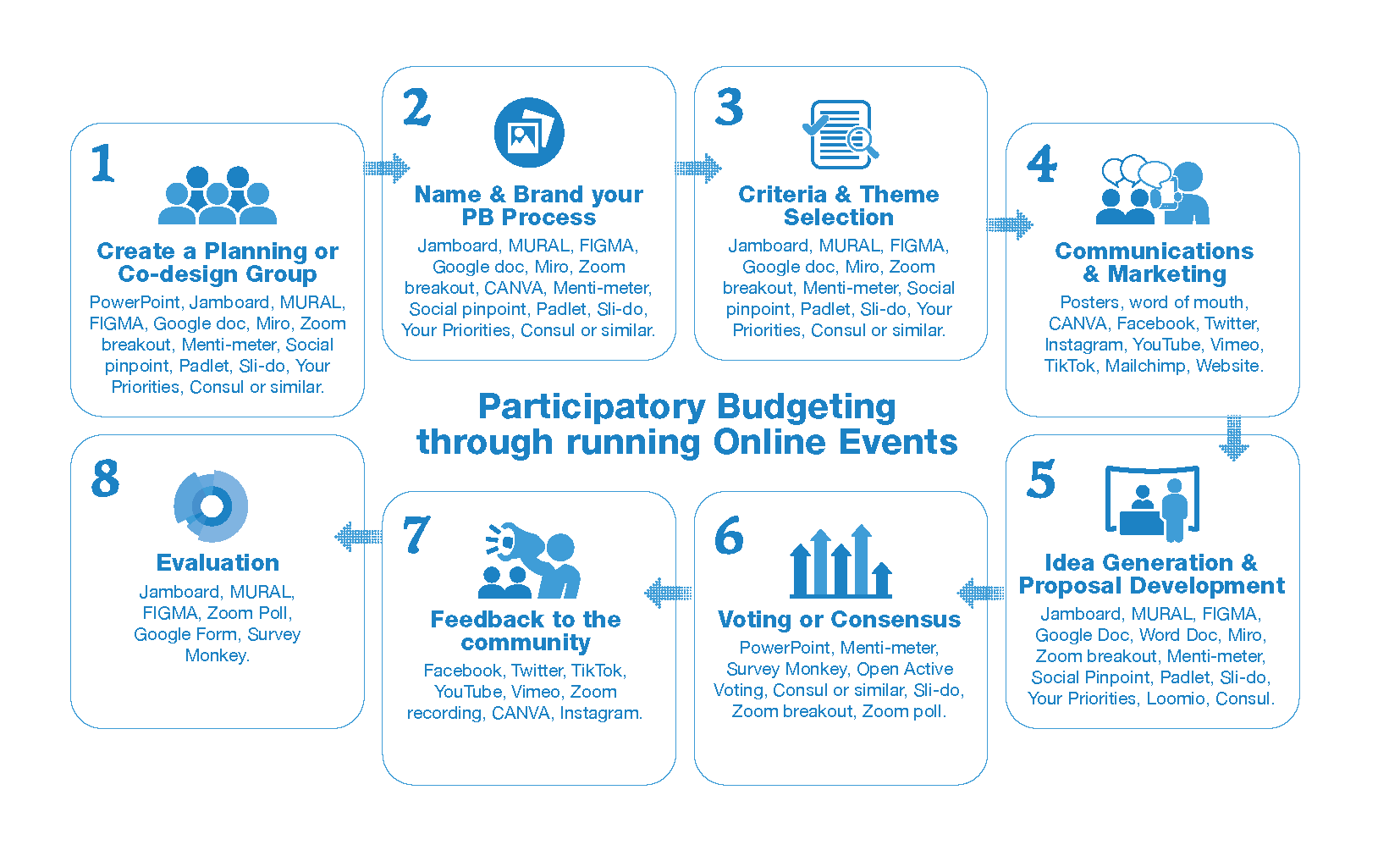 Digital PB resources & templates for practitioners contains a series of templates and guidance that community practitioners can use to help them set up and run a participatory budgeting process with digital elements. This document includes:
A template privacy statement (this is what you could include on your digital platform or website, includes information about GDPR) p.4
Facilitation & online moderation guidelines p.8
A template communications plan (to help you plan out your marketing and communications for your PB or public engagement activities) p.17
Collaboration tools for supporting your communications and sharing with other partners or people in your community. (*please note these are not participatory budgeting tools- more in the digital tools appraisal) p.22
A template technical induction plan (to help you support your citizens or people to get involved in an online process) p.43
A template digital tools guide for participants (an example of what you could share with citizens) p.50
A template online security & updates guidance for participants (an example of what you could share with citizens) p.62
A template using tools on different devices guidance for participants (an example of what you could share with citizens) p.71
A guide to security, verification & GDPR p.103
Digital Participatory Budgeting Tools Database
This is an interactive database of PB tools and platforms compiled with PB stakeholders and community practitioners based in Scotland's insights and feedback on some of the tools they have used.
Further info on the Digital Tools Database
The idea is that digital tools are continually being developed and adapted, making a written digital tools appraisal resource insignificant after a certain period of time. The digital tools air-table resource is open, public and people all over the world will be able to add their own feedback on the tools making it an on-going, inclusive, more meaningful resource. As hosts and moderators of the tool, Democratic Society will have back-up versions if anything 'goes wrong' such as deleted information or inappropriate feedback, which we recognise as a possibility in a public domain platform.
Anyone going into the air-table can see up to date information on what people have said about the digital tools, make informed decisions and can add feedback as they use tools for their own participatory budgeting or civic engagement processes.
If you need help on viewing, using or adding feedback to the digital tools air- table please contact alex@demsoc.eu and/or annie@demsoc.eu.
Further digital tools resources not included in these documents:
· Digital tools developer workshop recording available here
· FAQ digital PB tools from developers available here
· Digital PB podcasts/case studies https://audioboom.com/dashboard/4986785
· Digital PB webinar recordings
Further information
If you would like more information on this project or to learn more about participatory budgeting in Scotland, we'd love to help. Please get in touch with us at annie@demsoc.eu