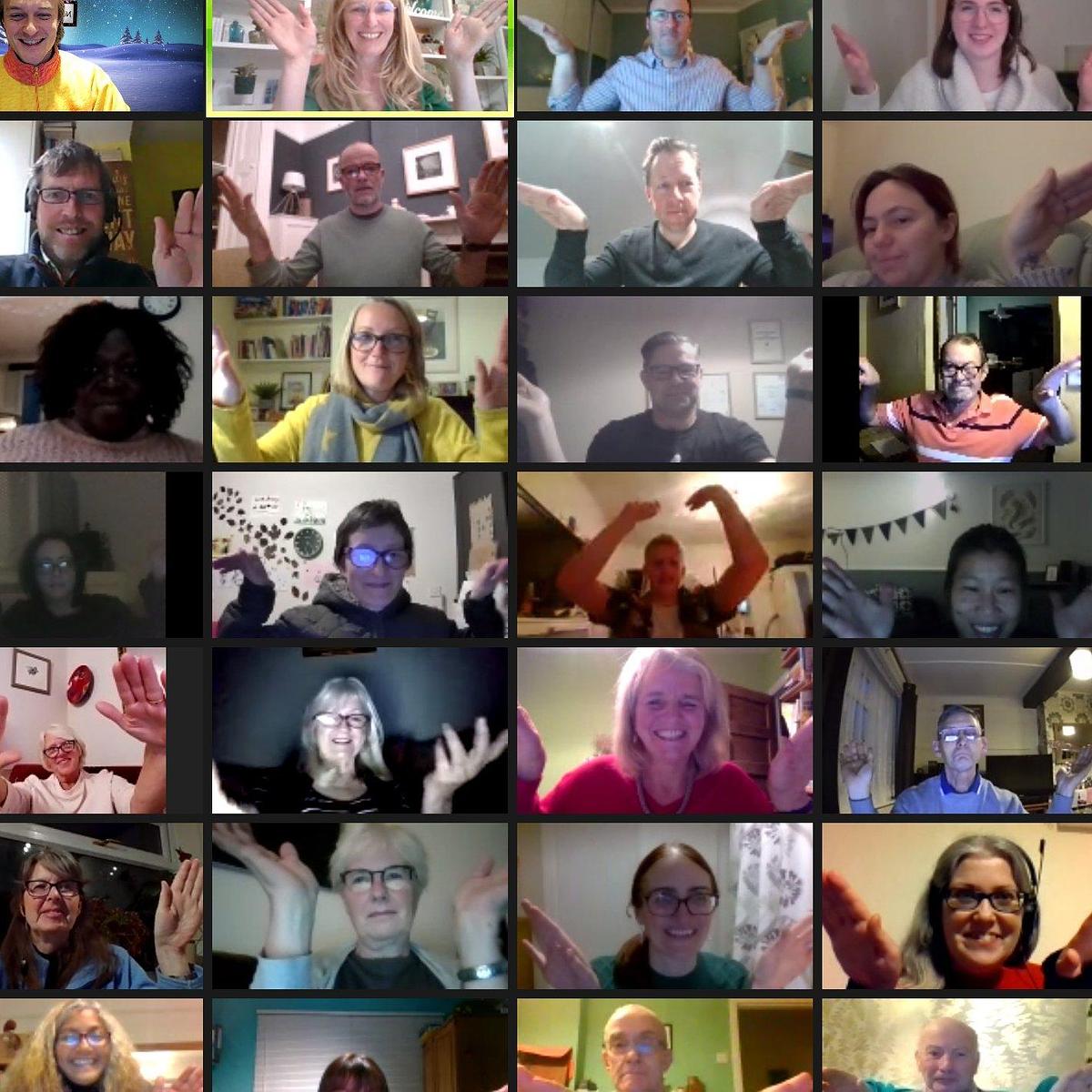 A Climate Assembly Delivered Entirely Online Concludes
Initial reflections from our Adur & Worthing Climate Assembly delivery team
On Saturday 5 December, the Adur and Worthing Climate Assembly concluded its work. It was the final day where 43 residents - everyday people who reflect both Worthing borough and Adur district - worked together to create a set of recommendations to collectively tackle climate change and support their places to thrive. More details about the project can be found on our project page.
When you embark on a Citizens' Assembly process, you never quite know where the journey will go and what will happen at the end. However, the power of bringing a group of people together from all walks of life, supporting them as they explore and discuss the issues and their ideas, never fails to inspire and deliver.
Being one of the first few citizens' assemblies to be held entirely online, what was originally designed as an in-person Assembly, had to be rethought and reimagined to ensure both fair and accessible participation, relational interactions and foster collaborative working. We witnessed assembly members not only meet the challenge of working online, but they also helped us shape the process along the way. And we are incredibly grateful for their support and creativity.
For us at Democratic Society, the design and delivery of the Climate Assembly provided lots of new learning and opportunities - for fresh thinking, problem solving. We pushed the limits of what we thought was possible for online delivery. We are keen to think about this in more detail once the dust settles. We know that after Covid, when we can all come back together face to face, digital will still play a part - our 'new normal'. But what does this mean for deliberative processes in 2021 and beyond? We will share our thoughts, learnings and opportunities in another blog post early in the new year.
The Assembly's recommendations are due to be published in January 2021, when they will be presented to the Councils.
What we already know is that Adur and Worthing haven't just got a set of recommendations, they have a group of 43 residents who are empowered and ready to work with the councils to play an active role in collectively tackling climate change.
Mel and Kevin
Chloe Clarke, Sustainability Officer at Adur and Worthing Councils, has been blogging about each stage of the Climate Assembly's journey. This 'inside look' perspective provides another insight into our shared achievements.