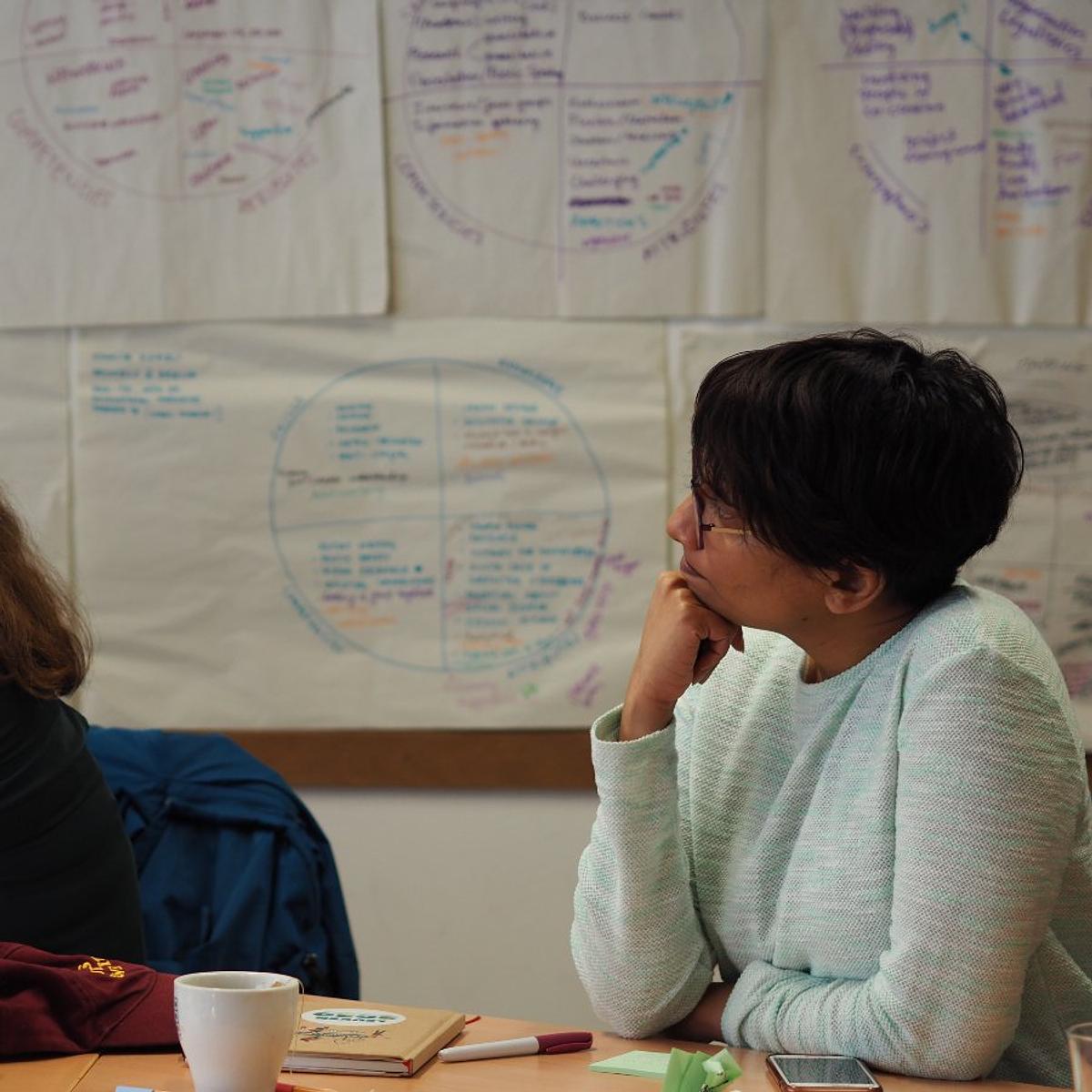 #DemsocNext10 - Letter from our President & Director-General
Hello,
I hope that the COVID crisis has not been too difficult for you, and that you and yours are safe and well. I am delighted to present you this report on our 14th year of operation, and our plans for year 15. Thank you for your support through this year.
A growing team
Over the course of year 14, the team grew to thirty-three, with new team members giving us a permanent presence in Sweden, Poland, Austria, Spain, France and the Netherlands, and growing teams in Brussels, Edinburgh and Berlin. We hope to consolidate this growth next year and grow our projects in those countries and across Europe from those bases. Early in year 15 we will also have a permanent member of staff based in the Western Balkans.
A new logo and website
You may have seen our series of blogposts earlier in the year, celebrating ten years since we undertook our first project (in February 2010). To mark the start of the new decade of work, we have revamped our website and logo – both of which will be going live as you read this letter, in time for our Assemblée Générale this evening. Behind the scenes we're also working on a members' area with discussion and information sharing possibilities. Now that you're on our new site, we hope you enjoy exploring all that's new.
Our new logo adapts our classic fret symbol (a cross in a box, symbolic of networks and voting) into an open box, showing Demsoc bridging the divide between closed decision-making processes and open public space. It also uses new colours that are fresher and work better online than our previous blue/grey. We hope you like it – naturally, we'd love to hear your opinions.
A growing range of projects
One of the benefits of the new website is that it gives us space to show off our projects properly, with better illustrations and clearer text. You can see the full range of our work, but without any favouritism, I wanted to highlight four projects that are showing the way forward for our work in coming years.
In Scotland, we are involved in both the national citizen assemblies, as lead designers for the main Citizens' Assembly which is reaching the end of its deliberations, and as co-lead facilitators and part of the design team for the Climate Citizens' Assembly which will start later in the autumn. Alongside local citizen assemblies in Waltham Forest, Adur and Worthing and through the Innovation in Democracy Programme, we are fully engaged with the "deliberative wave" and developing a strong reputation for innovation and delivery. In Adur and Worthing and elsewhere, though, we are working to go beyond the process and drive culture change, so citizen assemblies are linked into wider democratic reform. Find out more about our Citizens' Assembly work on the website.
In England and Wales, we are taking our democratic thinking beyond the government space into wider organizational theory. Our action research programme Public Square (funded by Luminate) is shaping thinking about the future infrastructure for local democracy. Building on our experiments in Glasgow, Frome and Calderdale, we are now working with a range of places and people to build on that learning and collectively showcase in the soon to be launched Public Square Playbook.
Also in the UK, our Beyond the Rules project, funded by Lankelly Chase, is spending nine months looking at new forms of organization for movements, social action and democracy. Is there a middle path between the unfocused energy of movements, that often dissipates or gets co-opted by those with unrepresentative views; and the heavy structures of legal organisations with reports, financial targets and endless rounds of bidding. We will be reflecting on the project at the half-way point next week and you can find out more about it on the website.
Across Europe, we have been engaged with fifteen different city governments on climate change, working through European funding network EIT Climate KIC. A new network of local connectors has worked with cities and their communities, and a range of other partners, to contribute to building a conversation about climate change that is democratic not technocratic. New initiatives in development through this programme include a governance review in Orléans and a carbon participatory budgeting programme in Vienna. Climate change is a fundamental challenge, and needs to be a driver of democratic change – this is an area where we want to focus and grow our work during 2021.
Our networked European team, grown as a result of our climate work, has been a great asset in spreading our work into European institutions. In recent months this strand of work has grown significantly, seeing us taking a leading role in two participation programmes, one on the future of European research, and the other on how local European offices can support civil society networks. We expect to be involved, at least in some way, in the forthcoming Conference on the Future of Europe and are working on ways to connect our local, national and European projects to explore how a networked and multilingual democracy can work across Europe.
As we grow, we want to ensure that projects and thinking are closely connected, so for year 15 we want to create a strong centre in the organization for design, research and policy. As part of that, our new Head of Design and Research Paola Pierri, based in our Berlin office, will be working to bring design quality and consistency to our work, and thinking about how the methods we use can replicate and connect. We also want to do more on communications, to ensure that at a time when democracy is in the political moment, we are sharing our ideas and practice, and leading thinking.
In all these projects we are working with a great and growing range of partners, including global networks such as Democracy R&D, consultancies like Dark Matter Labs and Bankers Without Boundaries, and of course a wide range of government institutions at every level. Partnerships with organisations like Involve have lasted many years, and it's gratifying to see them grow and strengthen as time goes on. In a period where our work is growing quickly, partnerships help ensure organisations driven by values
What comes next
I have already mentioned the Deliberative Wave, the term that the OECD use to describe the sudden interest in citizen assemblies and deliberative democracy. It certainly feels like our work is in the spotlight as never before, but this means that we need to be ready for the challenge. New actors will move into the space, higher-profile democratic initiatives will attract bad actors and those trying to game the system. Our capacity to deliver professionally and effectively will need to grow rapidly – and we may find ourselves managing decision processes over millions or billions of euros, rather than a few thousand.
For Demsoc and our sector more generally to successfully mainstream our work and thinking, we will need to work ever more closely with organisations that share our values, ensure that there are the skilled facilitators needed to deliver events, and invest together in open infrastructure, both digital and social, that can make democratic innovation work at the European scale. We know that we have lots of allies in this work – but in every chess game, the other side moves as well. For that reason, need to work on the resilience and reliability of our work, and understand how we can prevent our work from being disrupted.
In year 15, we want to build the capacity and impact of our newly created offices around Europe. I hope that by the end of the year, each will have shown itself financially sustainable, and will be at the centre of a growing network of projects and connections.
We want to do more with digital tools, both internally and externally, ensuring that our members and others can get more involved with our work, and that open and accountable digital technologies are being used to build connected democracy.
We also want to ensure that democracy flourishes outside the world of government. Third sector organisations, companies and social enterprises all take experiences that shape the lives of citizens, and we want to find ways of ensuring that citizens are able to participate in those decisions, just as we want them to be able to participate in traditional politics.
Finally, and most importantly, we want to work more closely with our members, and grow our membership base, to help spread and connect our different European conversations. We know we won't ever be able to have a Demsoc office in every town or village, but we can at least have a connection through people who are supportive of our work and share our values.
To close, I wanted to thank you again for your support through the years. Please keep spreading the word about our work, and I look forward to working with you through #DemsocNext10. Don't forget to join in the camaign on Twitter to celebrate this milestone with us!
Yours sincerely,
Anthony Zacharzewski
President and Director-General